A man is asking for help to trace his brother who he has not seen since he ran away from home almost 30 years ago.
David Birkett was nine when his brother Garry disappeared at the age of 16 from their home in Huntly.
Now living in Badenoch in the Highlands, Mr Birkett has spent the past year trying to trace his older sibling.
But he is still no closer to finding his brother – who would have celebrated his 45th birthday on Friday – and he is now appealing to the public for their help.
Mr Birkett, who works as a chef, said the moment he discovered his older brother had left home still haunts him to this day.
"My mother was cooking dinner one day and asked me to fetch him downstairs," he said.
"As I knocked on his door I had a feeling something wasn't right.
"I opened the door to find it empty. It was an eerie feeling and still haunts me to this day. From that moment I was never to see him again."
The 39-year-old said he doesn't have a lot of memories with his brother as their parents were separated and they lived in different houses. But what he does have, he cherishes.
"The time I spent with him will be with me forever", he added.
"Even if it was just listening to music together or watching him draw, he had a good eye for drawing American cars and I admired that."
Mr Birkett, who also has a brother and sister called Stephen and Claire Glancey, said he has never discovered why his brother ran away – and it "pains him that he never came back".
For years, he said he felt neglected and resented his brother for leaving – but now feels differently.
He said: "As the years roll on I feel I need to fill this void that has been left open like a wound that can never heal.
"I have prepared myself for the worst fear that he may not be here anymore but something inside me tells me otherwise and I hope that one day we can be reunited.
"We were all close to our mother who sadly passed away 13 years ago and it saddens me that she never got to see her first born again."
Anyone with information should e-mail davieleebirkett@gmail.com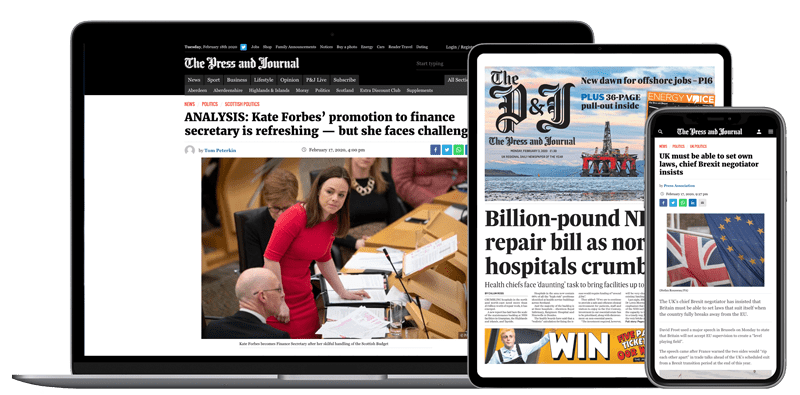 Help support quality local journalism … become a digital subscriber to The Press and Journal
For as little as £5.99 a month you can access all of our content, including Premium articles.
Subscribe