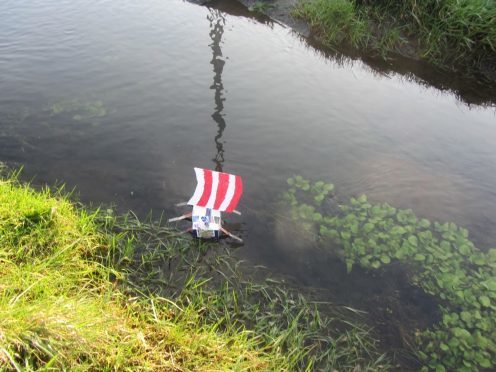 A group of school pupils gave their pet fish a flaming Viking send-off — by putting them in a cardboard boat and setting them on fire.
Beloved classroom pets Freddy and Bubbles died just before pupils were beginning their exciting new history project.
Both fish were pushed out to Valhalla in longships that the kids made out of cereal boxes and egg cartons in small groups.
The class, from Kirkwall's Papdale School in Orkney, also wrote and read out memoirs in tribute to their fish friends.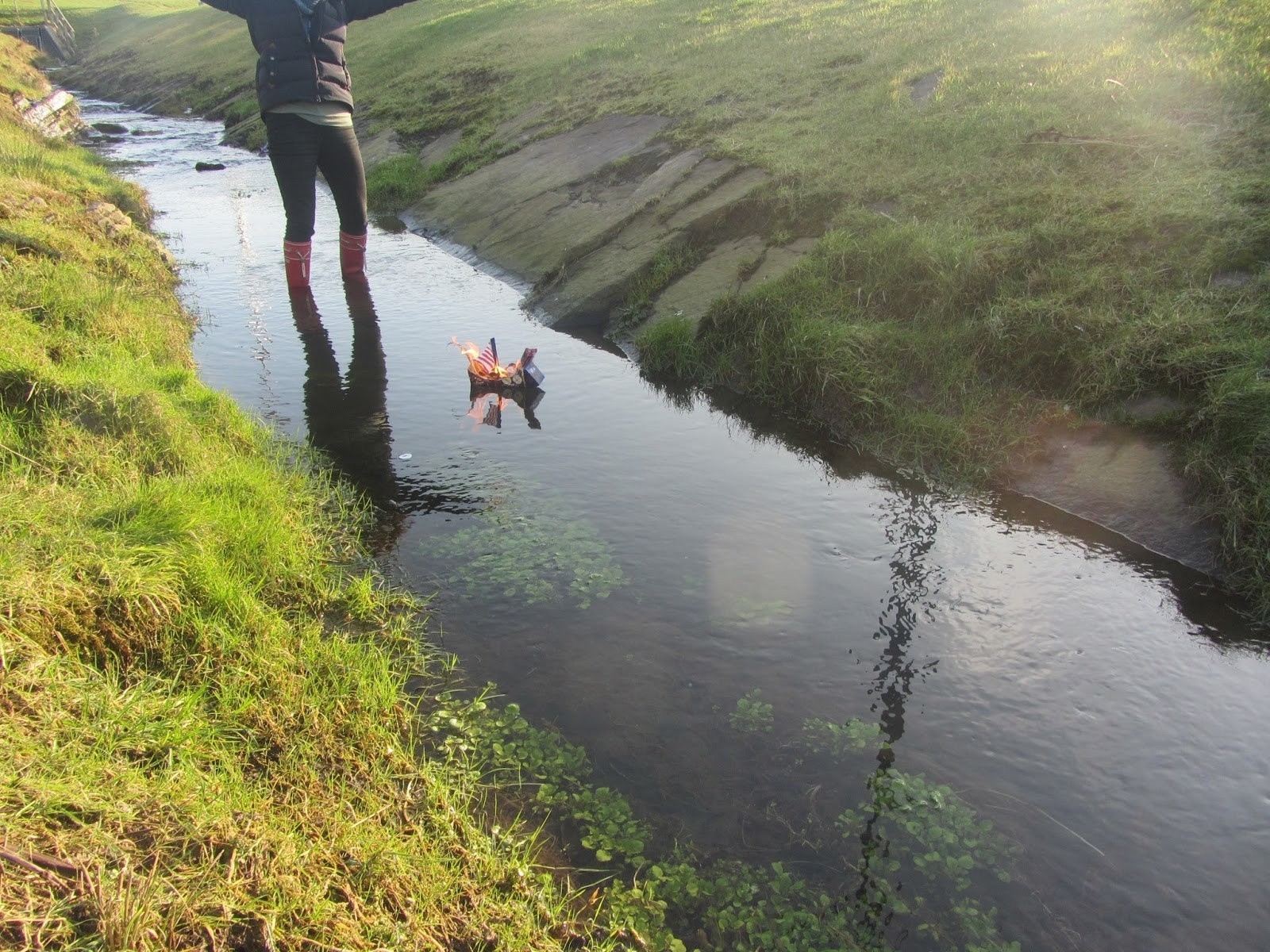 The boats were then set alight in a traditional Norse ceremony as they floated across the stream – though one ship almost capsized as it burned.
Teacher Mrs Corey Eddington said she surprised the class with the goldfish as a Christmas present — but they unfortunately died last month.
She said: "The pupils loved the fish and thought they were so fun. They took turns cleaning the water.
"They believed the fish had their own little personalities too. Freddie was greedy and fat — he would always get to the food pellets first.
"Bubbles was shy. She would hide in the plants.
"We were gutted the day they died. It was a really sombre day."
Mrs Eddington said it was one of the pupils who came up with the idea to give the fish a Viking send-off.
She added: "They asked if we could all ride in a big boat behind them — but I think that was a bit ambitious.
"They were so inspired and enthusiastic and made intricately designed boats.
"Now when we ask what Valhalla is, the pupils say 'That's where Freddie and Bubbles are.'"