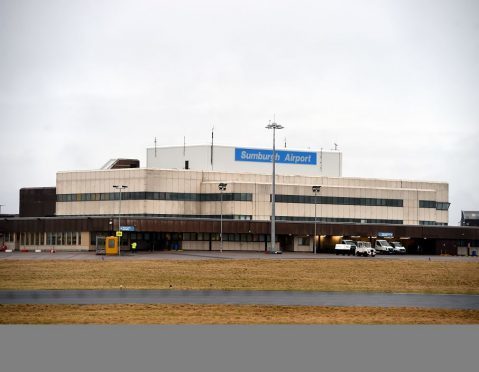 A plane was forced to make an emergency landing in Shetland after its co-pilot fell ill.
A full emergency was declared at Sumburgh Airport just before 7pm, after the Loganair plane – which was arriving from Kirkwall, Orkney – alerted ground staff.
Emergency services, including three fire appliances, were sent to the airport, while the Lerwick and Aith lifeboats were also dispatched.
However the Saab 340, which had 19 people on board, landed safely a short time later and the emergency services were stood down.
A spokesman for the airline said: "Flight BE6939 was enroute from Kirkwall to Sumburgh carrying 16 passengers and three crew. The captain of the Saab 340 aircraft declared a PAN call-sign after the first officer became extremely unwell but proceeded to land safely in Sumburgh Airport – met by emergency services as is procedure in these situations.
"Loganair's pilots and crew are extensively trained to deal with this type of scenario and the captain landed the aircraft safely and ahead of schedule."