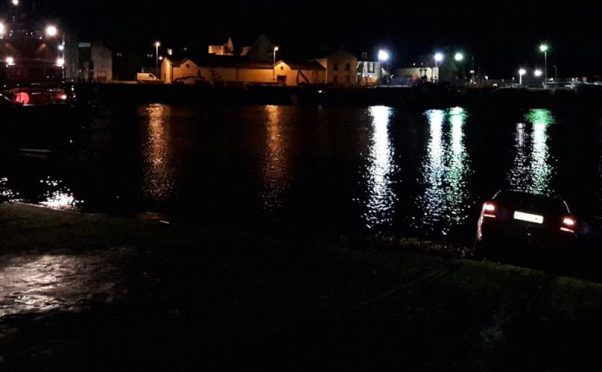 An anxious motorist called coastguards after parking his car on a seaweed covered slipway in the Outer Hebrides – only to see it slide towards the sea.
The vehicle slid on the slippery surface at Stornoway on the Isle of Lewis – sparking a rescue operation.
The driver managed to get out and raise the alarm at 7.20pm on Monday.
Stornoway and South Lochs coastguard rescue teams were immediately sent to the reports of the car in water at Cuddy Point.
Stornoway Lifeboat confirmed the car was unoccupied. The teams remained on scene to assist until car was retrieved.
"Please be aware of the dangers of using slipways at low tide due to build up of seaweed and algae causing them to be very slippery. In this instance the occupants were able to exit the vehicle unharmed but the outcome could have been very different," warned a spokesman for Stornoway Coastguard Rescue Team."