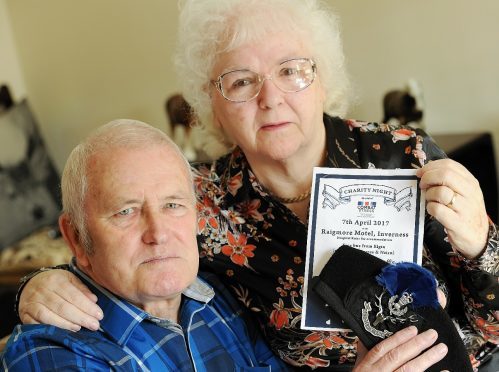 A music and buffet event, planned for Inverness this week, is aiming to give a helping hand to heroes struggling in the wake of their experiences on the front line.
The fundraiser for the charity Combat Stress hopes to raise awareness of difficulties suffered by many ex-servicemen and women.
The organisation provides unique services, free of charge, to veterans and relies on the generosity of volunteers.
It supports almost 6,000 former service personnel who suffer from mental health conditions such as depression and anxiety.
Friday's event is being organised by Eric Macdonald, who served with the Seaforth Highlanders for 27 years and was previously involved with the Help for Heroes campaign.
He said: "Stress is an invisible condition that probably few people are aware of.
"I stumbled across this initiative, but it has been going for about 100 years.
"Among the victims, there will be service personnel in the north with these sorts of issues.
"It will be a terrific event. People can have a few drinks. And there will be a buffet, music and a raffle."
The youngest of the charity's current beneficiaries is just 18. The oldest is 97.
According to Combat Stress, the cost of treatment ranges from £125 for a session with a psychiatrist to £545 for a day of outpatient assessment for veterans.
UK-wide, there are just three dedicated specialist centres treating the symptoms.
The trauma experienced can manifest itself in a number of ways including work-related or relationship problems, a feeling of numbness and emptiness, suicidal thoughts, panic attacks and a sense of isolation.
The charity believes many more victims are reluctant to seek help because they are afraid of the stigma.
Friday's fundraiser starts at 7pm at the Raigmore Motel in Inverness. Tickets cost £10 and include food.