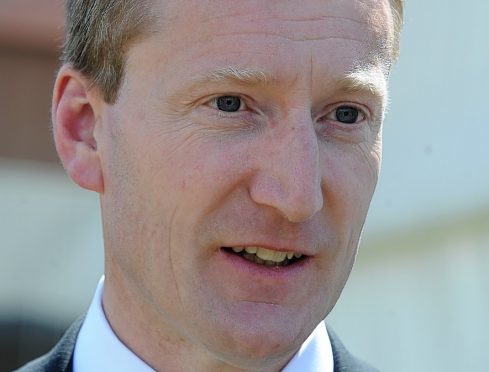 An MSP has insisted that funding must increase for NHS Shetland rather than making cuts to patients' travel.
The health organisation is planning to make patients travel to Aberdeen by ferry, rather than by plane, in an effort to find £4million worth of savings.
Shetland Lib Dem MSP, Tavish Scott, met Health Secretary Shona Robison yesterday to press for NHS Shetland to be properly funded, ahead of a final decision on the issue being taken on Friday, June 23.
Mr Scott highlighted concerns about the impact of the travel policy, particularly for those who would not benefit from planned exemptions.
He also stressed the importance of minimising the number of visits patients had to make to Aberdeen, particularly for brief consultation meetings, which could be done by phone or video conference.
He said: "It's no secret NHS Shetland faces challenges as a result of under-funding from the Scottish Government.
"I know many Shetlanders are sympathetic to those challenges.
"However, an approach to saving money by forcing people on a 14-hour ferry instead of a quick flight to Aberdeen was not acceptable.
"Even worse, it is now glaringly apparent that the health board simply had not thought their proposal through.
"It's important sensible negotiations are now taking place with Loganair over flight costs. That should have happened first.
"But the overall NHS Shetland budget is too small. There is simply not enough cash and Shetland's health needs will only increase in the next few years.
"I want the Scottish Government to recognise health funding must increase to meet the islands' needs."
Shona Robison, Cabinet Secretary for Health, said: "This was a constructive meeting. NHS Shetland are currently continuing to fly all patients who request to do so. Future decisions regarding travel arrangements will continue to be clinically-led and patients for whom ferry transport is not suitable will continue to be offered air travel.
"The key is reducing unnecessary patient travel – but NHS Shetland has provided an assurance that no decision on the future transfer of patients will be taken before a further update at a public board meeting on 23 June."