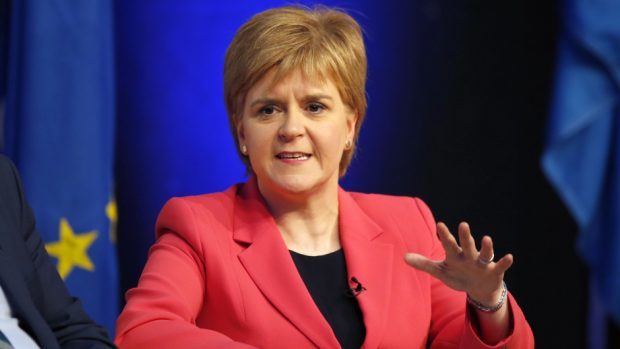 Nicola Sturgeon will today warn the Tories could put "thousands" of Scottish jobs at risk because they are more concerned with winning over Ukip voters.
In a preview of a speech to be issued by the First Minister, Ms Sturgeon mentioned neither Scottish independence nor a second referendum – an apparent attempt to widen her party's message to voters.
Speaking later today, the SNP leader is expected to instead focus on an effort to 're-toxify' the Conservatives and accuse them of putting Scottish interests on the back burner to appease Eurosceptics.
"Theresa May's extraordinary attacks on our European partners demonstrate that an unchecked Tory government is prepared to pursue a chaotic hard Brexit if it is in the 
interests of the Tory party, whatever the cost to Scotland," she will say.
The First Minister will add: "There is now no doubt – the Tories will sacrifice Scotland's interests and jobs because they're far more concerned about winning votes from Ukip.
"Even those who voted to Leave the EU should be concerned about the consequences of a hard Brexit that puts winning the votes of Ukip ahead of Scottish jobs.
"The difference between the Tories and the SNP couldn't be clearer. They want to pick fights with Europe. The SNP will fight to protect the interests of the people of Scotland.
"The Tories seem to want to silence Scotland's democratic voice.
"They ignored the overwhelming result of the EU referendum in Scotland.
"The evidence is mounting that the Tories are starting to believe they can do anything and get away with it. Labour is collapsing but the SNP is dedicated to standing up for Scotland."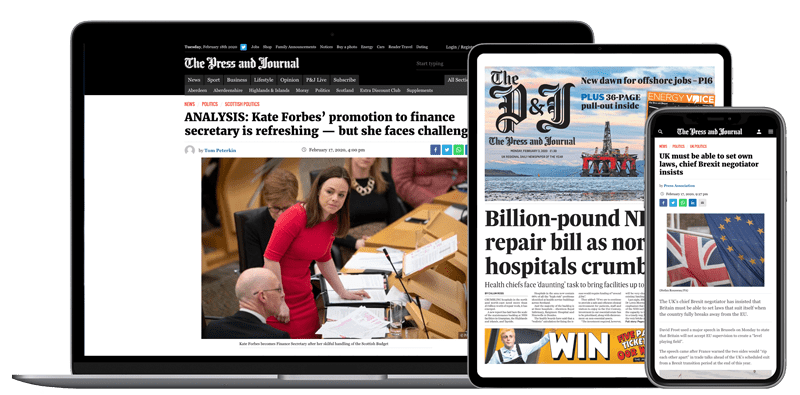 Help support quality local journalism … become a digital subscriber to The Press and Journal
For as little as £5.99 a month you can access all of our content, including Premium articles.
Subscribe