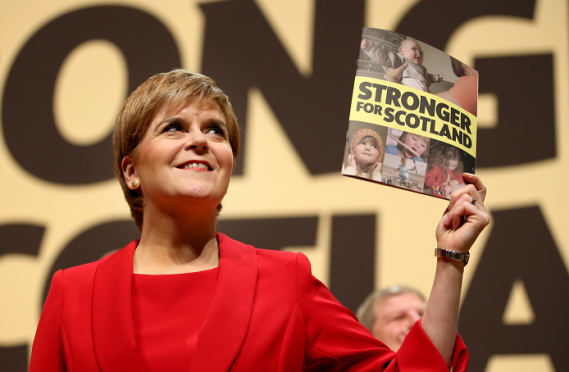 An SNP election win would complete a "triple lock" mandate for a new vote on Scottish independence, Nicola Sturgeon has said.
Launching her party's manifesto to activists in Perth today, the First Minister said the first two 'locks' had been provided by Brexit and a vote in the Scottish parliament in March to back to a second referendum.
Ms Sturgeon said it would be "democratically unsustainable" for Westminster to reject the plans if 30 or more of Scotland's 59 constituency seats returned SNP MPs.
"There is just too much at stake for Brexit simply to be imposed on Scotland, no matter how damaging it turns out to be," she said.
"Our future must be decided by us, not for us.
"Last year's Holyrood election delivered the democratic mandate for Scotland having such a choice and the recent vote of the Scottish Parliament underlined it.
"If the SNP wins a majority of Scottish seats in this election, that will further reinforce our mandate.
"In these circumstances, any continued Tory attempts to block Scotland having a choice, when the time is right and the options are clear, would be democratically unsustainable."
However, Ms Sturgeon declined to say how she would look to overcome resistance from whoever is Prime Minister on June 9.
Scottish Labour leader Kezia Dugdale said Ms Sturgeon had confirmed her "number one priority" in the election was "another unwanted and divisive independence referendum".
She said: "It is clearer than ever that the majority of Scots who don't want another divisive independence referendum need to send Nicola Sturgeon a message that she should focus on the day job. While Nicola Sturgeon campaigns for independence, standards in our schools have fallen and NHS services face closure."
Scottish Conservative leader Ruth Davidson accused the First Minister of "bluster" and claimed her plans would stand in the way of improving schools and public services.
"Nobody is fooled any more," she said.
"Strip away the bluster and it's written down in black and white – she wants to drag Scotland back to another referendum by asd early as next autumn.
"That would cost jobs, risk our economy, and distract us all from the real job in hand – improving our schools and public services.
"This was a tired manifesto launch by a First Minister who has failed in this campaign to give people a reason for voting for her party."
Scottish LibDem leader Willie Rennie added: "The SNP must think we are stupid. They barely mentioned independence today but we know independence will be their top priority once the election is over."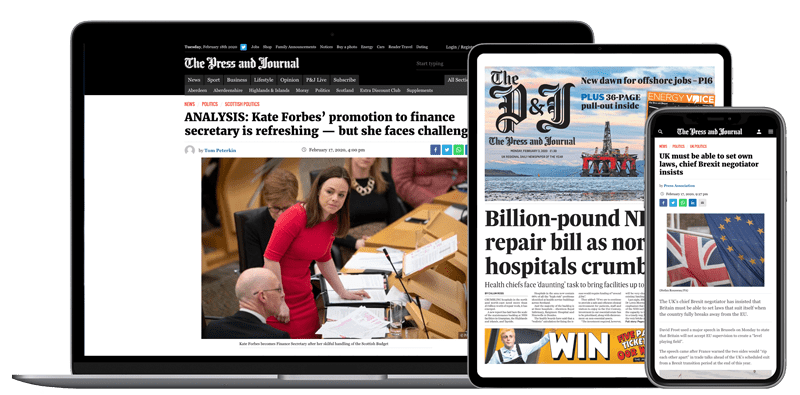 Help support quality local journalism … become a digital subscriber to The Press and Journal
For as little as £5.99 a month you can access all of our content, including Premium articles.
Subscribe