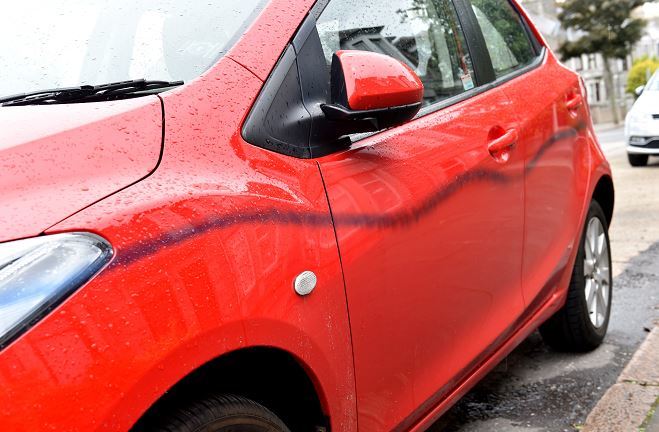 Residents have spoken of their anger and frustration after at least six cars were targeted in a vandalism spree on Aberdeen streets.
Cars parked on Clifton Road and on Cattofield Place were sprayed with blue paint sometime on Monday evening and sapling trees on the road were snapped in two.
Lines of cars were attacked as they sat close to the junction with Clifton Road and Hilton Street, sparking anger from local residents – who have reported the incidents to the police.
George Leslie lives on Cattofield Place and was only aware of the attack after a friend told him on Monday evening.
He said: "I hadn't noticed it, but a friend told me at around 10pm. I went down to report it at Kittybrewster, but they told me to phone 101.
"I'm waiting for someone to come round, but I have managed to get most of it off – it took a lot of scrubbing."
Further up Clifton Road, near the traffic lights at Hilton Street, Sheena Liddle's car was also parked outside on the road.
And she added: "I'm completely fed up with this. I've had to replace three wing mirrors in the last year and my son's car window was smashed in last week. We have had our cars keyed and vandalised, but the police aren't really interested.
"I don't bother claiming on the insurance anymore – it happens too much."
Mrs Liddle's neighbour, Tomas Bokedal has also had a similar problem and now parks off the main road on side streets.
He said: "I have had to replace my wing mirrors several times now, they just get broken off. I have also has scratches down the side of the car – it is mindless."
Councillor for Hilton, Woodside and Stockethill, Neil Copeland, expressed surprise at the news.
He added: "This certainly isn't something that has happened regularly and I would urge anyone affected to contact the police.
"I was aware of some vandalism a few months ago, involving cars being targeted and scratched, but police and wardens increased their patrols to combat these acts.
"I am sure that this is something that could be re-instated."
A police spokeswoman said last night: "A 17-year-old man has been charged in relation to an alleged vandalism of a car on Clifton Road in Aberdeen. Enquiries are ongoing."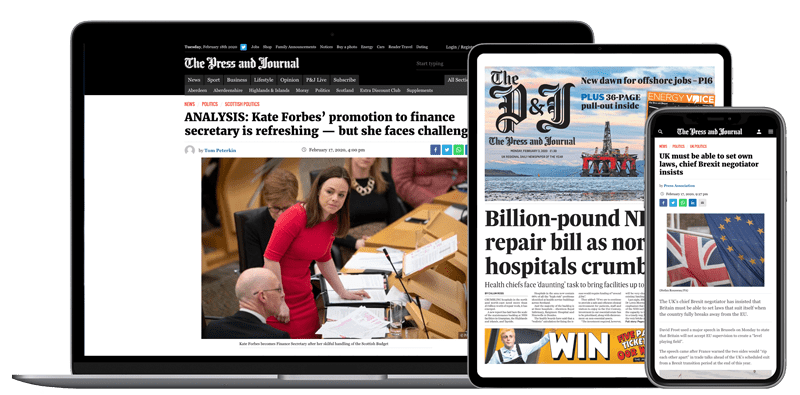 Help support quality local journalism … become a digital subscriber to The Press and Journal
For as little as £5.99 a month you can access all of our content, including Premium articles.
Subscribe