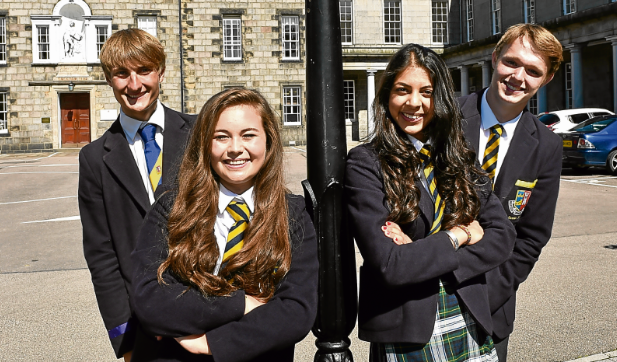 Pupils at Robert Gordon's College were celebrating yesterday with a number of students receiving straight As after years of hard work.
Instead of waiting for the postman to arrive, S5 pupils Ross Martin and Molly Whitehouse received their results via e-mail and opened them live to an audience of P&J readers watching over the internet.
Luckily the clever teens were thrilled with their top marks of As all round.
Harvey Dunbar-Smith was also thrilled when he discovered the A, two Bs and a C he had achieved during his prelims had improved to five As.
The success was generally mirrored across the board at the independent school in Aberdeen, with strong examination results reported from S4 to S6.
Fifth year set new records at higher with 181 S5 pupils producing the strongest A-B pass rate to date in the school, at 87%, while 97% of all highers were at A-C.
A number of pupils were also celebrating after hearing they had achieved positions at top universities around the globe, including Oxford and Cambridge.
Sixth-year pupil Rory Rose, who is off to Oxford after obtaining four A grades at Advanced Higher, said: "I have now met my conditions to study Materials Science at Oxford. Longer term, I am interested in working in research.
"I have worked hard to try and maintain my competitive national level sailing at weekends and balance school work along with it."
Talking about the continued academic success at Gordon's, head of college, Simon Mills, said: "These exceptional outcomes underpin the high quality experiences for learners of all ages.
"Pupils at all levels have worked extremely hard, with the support of their teachers, allowing them to flourish and aim high."
Meanwhile St Margarets School for Girls pupil, Gabrielle Young, is bound for Oxford University after passing her advanced higher exams in English, chemistry, biology and philosophy with A grades.
The modest 18-year-old said she fared "better than expected" as she explained her plans to study biology at the famed institution.
She added: "That subject has always been a fascination of mine, particularly zoology and natural history."
The school's headteacher, Anna Tomlinson, added: "The strength of our results and the diversity of destinations of leavers reflect the school's commitment to knowing each girl."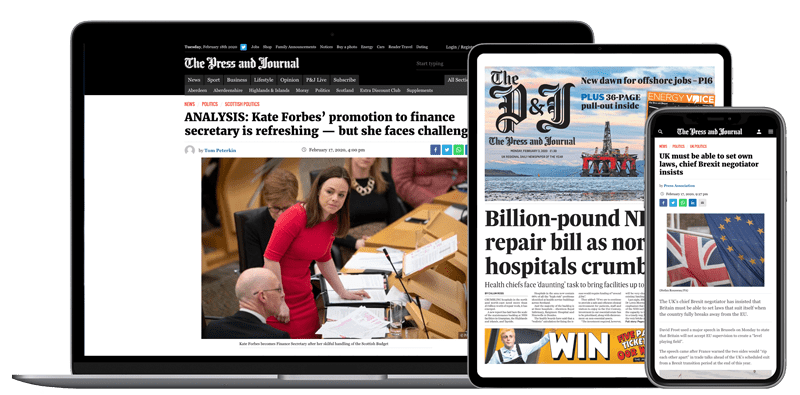 Help support quality local journalism … become a digital subscriber to The Press and Journal
For as little as £5.99 a month you can access all of our content, including Premium articles.
Subscribe