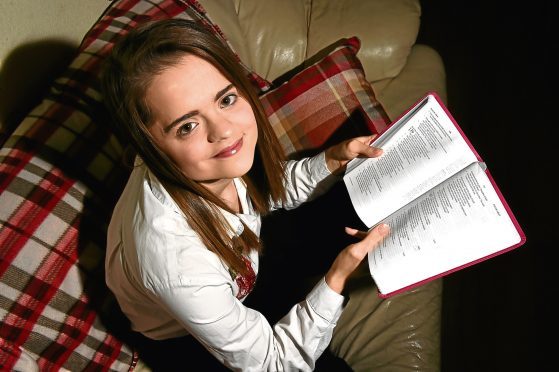 Kirstin Williamson is just like any other 20-year-old and is training to be a teacher at Aberdeen University, having just left home to live with flatmates.
Her life is typical of any young woman, filled with social media and exciting plans for the future.
But come Sunday morning when many students are suffering from a hangover, Kirstin can be found worshipping in church alongside her parents.
The youngest of three siblings, she is the only one who attends church and practises religion, and her strong faith guides her in every decision she makes.
Rewind just 30 years, and Kirstin's devotion to her beliefs would not have been classed as so unusual, with church playing a strong role in how people lived their lives and socialised within their community.
But a recent survey shows that more than half of people living in Britain class themselves as having no religion. In fact 53% of the adults questioned described themselves as having no specific faith.
It may come as no surprise to many that departure from religious belief has been driven by the young.
Only 3% of adults under 24 describe themselves as Anglican – fewer than the 5% who identify as Catholic.
Almost three out of four 18 to 24-year-olds classed themselves as having no religion, a rise of 9% since 2015.
With ageing church congregations, the apparent departure from religion has even had an impact on traditional ceremonies which take place at church such as weddings.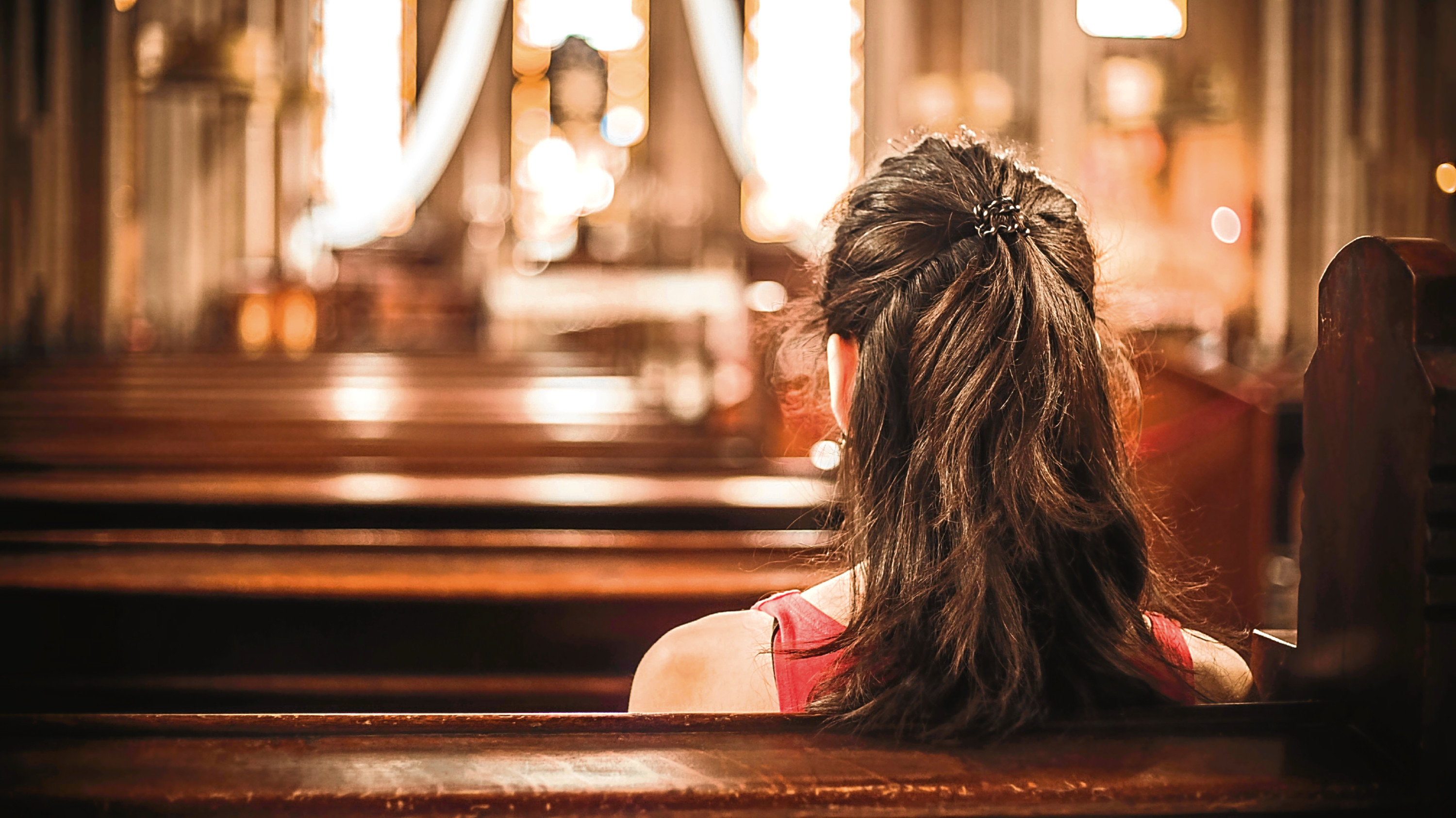 Only last month, ministers across Elgin took the unusual step of joining hoteliers at a wedding fair in an effort to get more couples down the aisle as opposed to the registry office.
One expert, Dr Steve Aisthorpe, who is the Church of Scotland mission and development worker for the north, believes religion, and in particular Christianity, has reached a turning point and is undergoing major changes.
But far from living in a "Godless" world, he says, people are choosing to worship in more informal ways and bums on pews in church cannot be viewed as any kind of religious measurement.
From youth groups working under the radar to ministers who practise their faith in increasingly informal set ups, what does the future hold for the changing face of religion in Scotland?
KIRSTIN'S STORY: TIME FOR GOD IS A PRIORITY
To what people would view as being religious, I have been this way all my life from being brought up in a Christian family.
But, to myself as a Christian, I feel I truly came to faith over the last couple of years as I have been able to explore things for myself.
I feel that over the last couple of years, my faith and love of it has grown.
As a Christian, I know that my faith is not down to following rules.
I have changed my life to follow Christ, and have that relationship with him. If my siblings were to do the same, they would be met with open arms and love not just from me but Christ.
But I feel that God has not let them slip through his hands, he is still holding them fast.
I've only really questioned my faith once.
During the time of receiving my exam results, I realised that I did not achieve what I had needed to get into university. So I was confused as to whether there was actually a God because why would he do this to me, someone who has worked hard to achieve things in life?
But at the end of the day, God has a plan for our lives.
To have faith, it doesn't mean just setting aside your Sundays for church – including morning and evening services, or attending my Christian Union on a Monday night for a couple of hours – but it is also things that you do by yourself.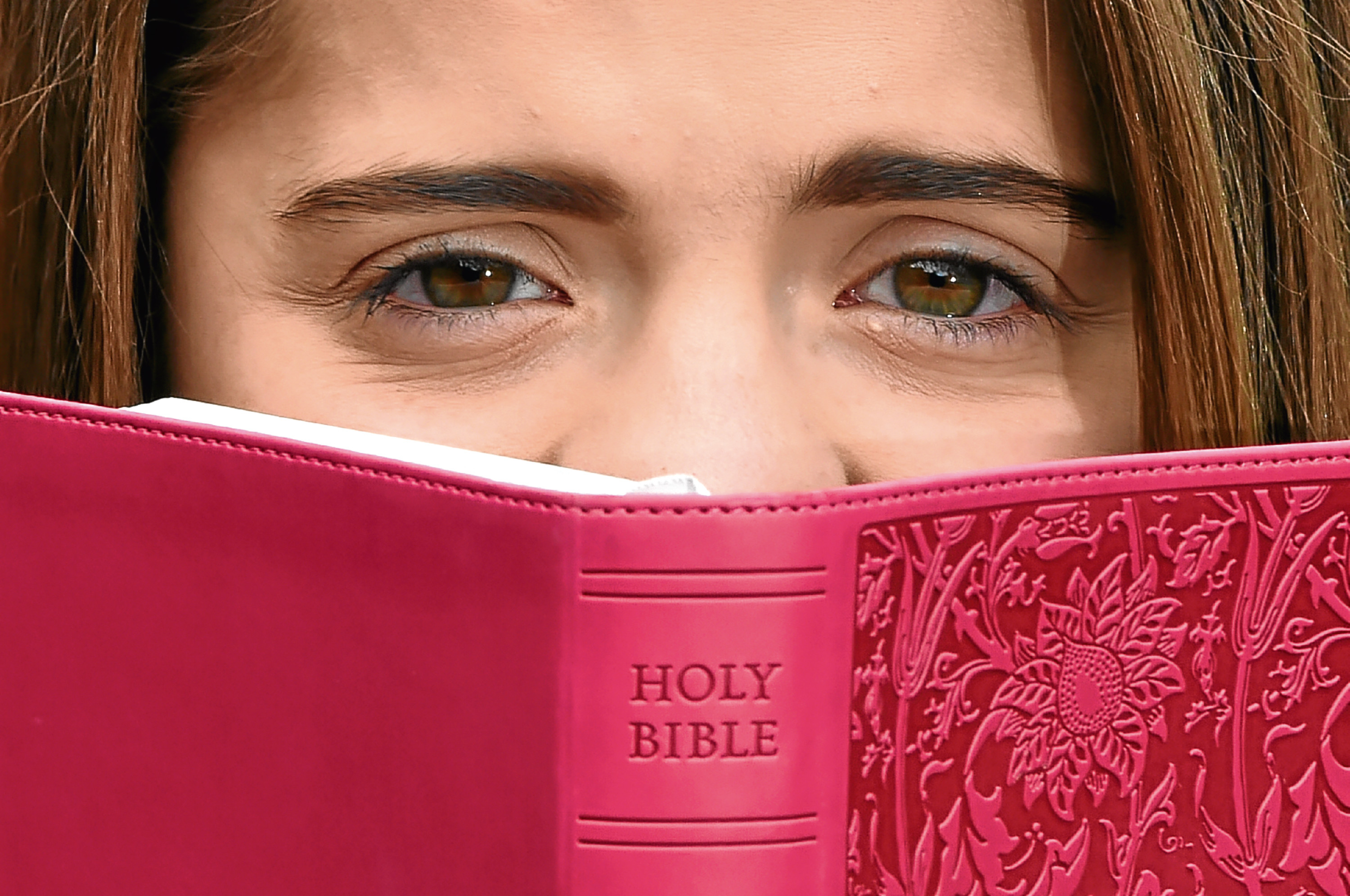 For instance, I'm a Sunday School teacher so I ensure that I take my time over the week to ensure that I am planned and prepared, and I make time for God a priority within my daily life. Everyday, I have a daily devotional time, in which I read the bible, reflect and pray.
At times, I truly believe I am in the minority of young people, but there are also moments when I know I'm not.
There are fantastic organisations for young believers, and three which have majorly impacted upon my life are UCCF, which supports Christian Unions up and down the country; Scripture Union, which helps to ensure that the gospel is accessible to all children and young people to ensure they can explore the Bible and respond to the significance of Jesus; and Urban Saints, who work like Scripture Union in the form of they are committed to bringing the good news of Jesus Christ to thousands of children and young people.
When I'm surrounded by these people, it gives me the strength and knowledge that I'm not alone as there are millions of children and young people celebrating and praising God every day all over the world. Even in Aberdeen!
People have treated me differently for my faith though. I'm not going to say that being a Christian is easy, because it's not. We strive to live in a way that shows Christ through us, so obviously we are going to have trials and persecution because of this.
I have been refused jobs because I don't work Sundays, I have experienced snide remarks or being called the "religious one" as well as other things.
But again, I know I'm not alone and this is only a smidge of what people are experiencing in other countries.
Although, on a positive note, from living by and with Christ, people are amazed and are in awe that I would travel to another country such as Rwanda to teach the gospel.
As a Christian, I can expect that there will be more difficulties and persecutions in my life, but I can also be sure that my blessings and things to be thankful for will outweigh this.
I know that I will have eternal life and eternal love through Jesus Christ and what he has done for us.
DOCTOR STEVE AISTHORPE: WE NEED TO SEE THE BIGGER PICTURE
The answer that people give depends on what you ask them, and I think if you tick the box which says "no religion" that doesn't mean no faith to some people.
People practising a religion may not class themselves as a religious person but they still have a personal faith.
The bigger picture here is that religion is becoming de-institutionalised due to cultural changes, about every 500 years there is a big shake-up in the church and we're experiencing that right now.
People not going to church is just the very tip of the iceberg, there is a lot going on below the surface and ultimately faith is still important to people.
You no longer need to go to church to be a Christian, there are now online communities and the way we practise religion is changing.
It's unhelpful if we think people need to be herded back to church because people are rediscovering their faith outside the church walls.
The church can learn a lot from the people who have left and while religion is seriously challenged at the moment, we shouldn't be disheartened.
These are dramatic periods of change and the church is becoming much more organic, charismatic and informal.
REVEREND IAIN MACDONALD: PEOPLE STILL TURN TO RELIGION IN CRISIS
I am the minister for Westray and Papa Westray, and in terms of people who go to church, we are certainly holding up here and that is partly down to the type of community.
There's no denying that the number of people who go to church has been declining for some time now, and national statistics would suggest that a lot more people class themselves as atheist or humanist.
Organised religion has changed, but when I go to meet people who aren't part of the church community at all, it is very clear they still have a point of connection even if they don't class it as religious.
Everyone has spiritual needs and those big questions still exist, they often come to the forefront in times of bereavement and crisis.
I also find that with the young people of today they want to debate issues and they have a very strong interest in the peace movement, Amnesty International and fair trade.
I find that my own faith can throw light on these issues and religion is still very much at he forefront, people just don't realise it.
CELEBRATING LIFE'S MILESTONES
Last year, the Press and Journal reported that the number of Church of Scotland weddings had more than halved in 10 years. For the first time, humanist nuptials had become the more popular choice with those tying the knot, writes Susan Welsh
While the Humanist Society Scotland (HSS) performed 3,378 ceremonies, the total number of humanist weddings was 4,290. Ten years earlier only 82 such unions were recorded after Scotland became one of the first countries in the world to allow them.
Lynsey Kidd, HSS head of ceremonies and chaplaincy, said at the time: "It's really encouraging to see the growth of these wonderful ceremonies.
"Our registered celebrants across Scotland are ambassadors for humanism and work hard to ensure that life's big milestones are celebrated in a meaningful way."
Many people also choose to have an HSS celebrant conduct a baby naming ceremony or funeral.
But for others, neither a full-blown religious ceremony nor a Humanist ceremony fits the bill as they may wish for a ceremony that incorporates elements from both groups.
That's where Elizabeth Sillars comes in.
As well as being an assistant children's reporter, 58-year-old Elizabeth, from Inverness, is a professional independent civil celebrant.
"Religious ceremonies are faith based and may include hymns, prayers and bible readings, while a Humanist ceremony is really the opposite end of the spectrum and won't include mention of anything connected with faith, religion or spirituality," said Elizabeth.
"People like myself are in the middle.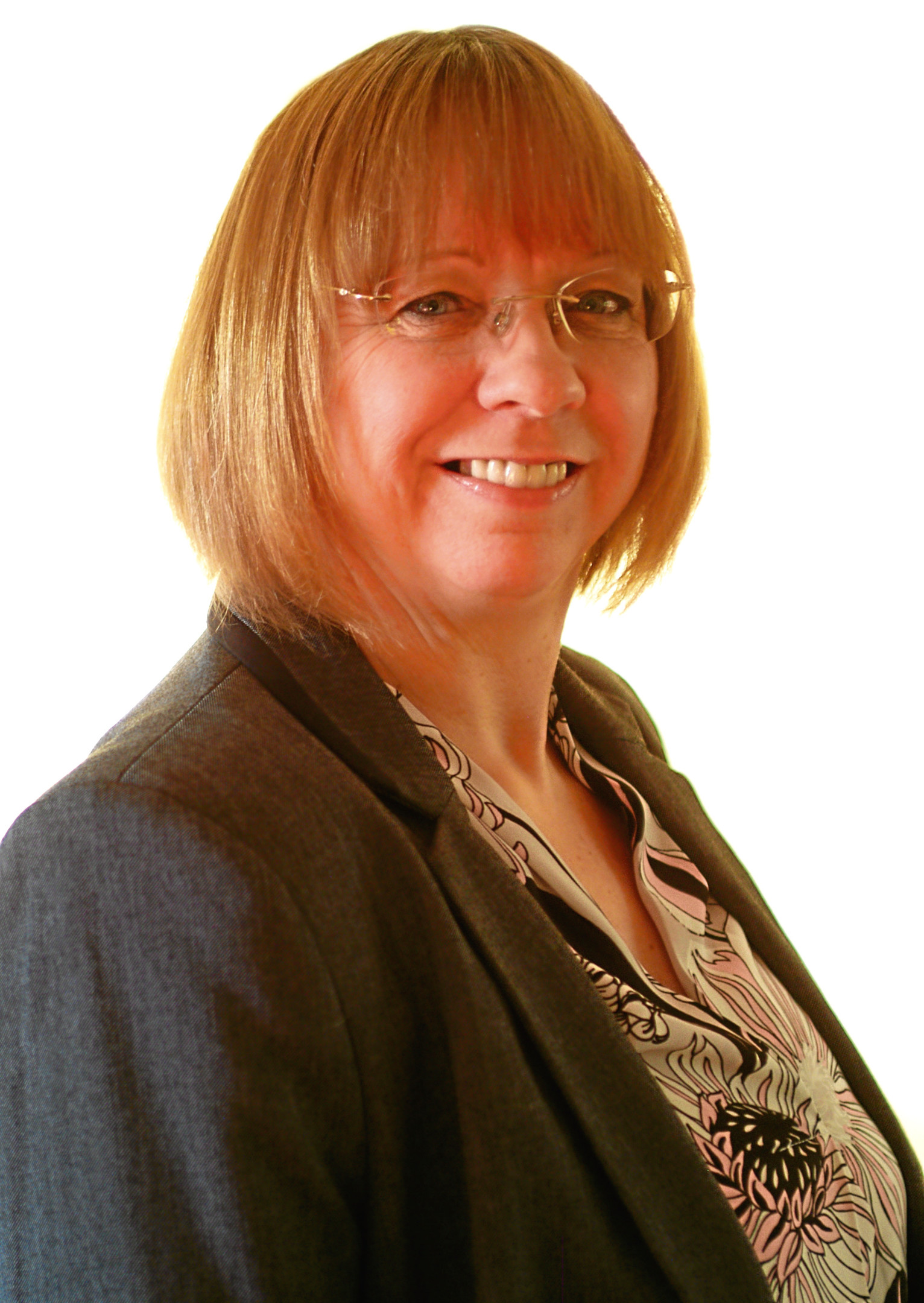 "For example, a funeral service may include a hymn or a prayer, while a member of the family may want to come up and do a religious reading. I wouldn't be able to do that as that's a minister's job, not mine, and I can't do the legal side of things as I'm not a registrar.
"But what an independent civil celebrant like myself can offer is a ceremony geared exactly to what the family wants, which may mean including some faith-based elements such as a favourite hymn, without it becoming a full-blown religious ceremony."
Elizabeth's desire to create a hybrid funeral service that was neither religious nor anti-faith was sparked by personal experience.
"I attended three funerals in one year, all close friends or relatives. I had moments during those funerals where I thought the service didn't truly reflect the person I knew, which was disappointing and quite shocking.
"I thought there had to be something more than this so set about finding out about what was on offer."
After looking at a number of options, she attended a four-day course in Dunfermline, run by a former priest. "I plumped for a guy who I thought would meet my needs best and I was right, he was terrific," said Elizabeth who can be contacted at Signature-ceremonies.co.uk
"Whatever the occasion, wedding, baby naming or funeral, people still want to have a ceremony of some kind to recognise the new baby, the coming together of two people, or showing what the person who has died meant to their family, and it is an honour to be asked to be part of that."