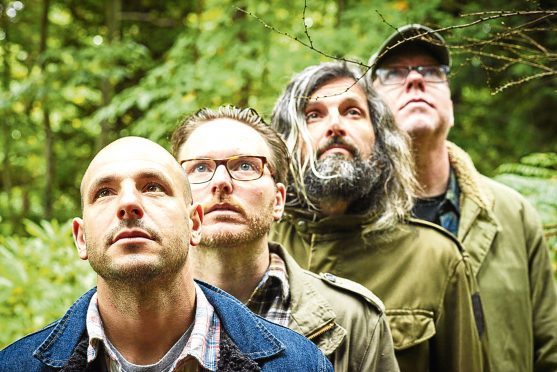 Many tears will be shed. Of that there is no doubt.
For the village of Ullapool, its residents and the thousands of music fans who flocked there each September to attend the wee festival with the big heart, it will be the end of a much-loved era.
Loopallu is the festival which, on paper, should never have worked but did, and went on to inspire other events around the world.
But this year's festival, which takes place on September 29 and 30, is its swansong. When the final chord rings out and the curtain falls on this, its 13th outing, it will be for the last time and the "best little fest in the west" will be no more than a fond memory for thousands.
Robert Hicks, event organiser and promoter, says it's going to be a difficult time for everyone, especially himself.
"I'm not proud of this but there's no doubt that by the time the wrap party takes place I will be a gibbering wreck," said Robert, who is also co-owner of the Arch Inn in Ullapool.
"But at the moment, there's no time to be sad as we want to celebrate what made Loopallu special and how something that started out as a small event ended up touching so many lives; helped establish lifelong friendships; put millions of pounds into the local economy and put a small west-coast village on the world map."
Traditionally, the festival made use of a local campsite, but organisers were unable to secure the availability of the site this year so looked for an alternative site and found it on the village pier.
"Selling tickets had never been an issue for us and we made available 1,500 non-camping tickets for this year, which we felt was a manageable amount to put on the pier, have in the village and be accommodated," said Robert, who recently became dad to a baby girl.
"But about a month ago, we started to see cracks appearing with people saying they couldn't find accommodation. We looked ahead to next year and could see that hotels and guest houses were already filling up for various reasons such as the success of the North Coast 500 and September now being as busy as July and August with visitors.
"My gut feeling was there would be even less accommodation available to festivalgoers next year. We had budgeted the whole festival on selling 1,500, but you can't sell tickets if people have nowhere to stay – the event doesn't become viable.
"So the decision was made to make this the last Loopallu outing, a decision that's been purely driven by a lack of accommodation, so in many ways the festival has become a victim of its own success."
EARLY DAYS
Robert, a music promoter, had always dreamed of staging a music event on the west coast. "I knew members of the band Hayseed Dixie and put it to them we could put on a festival in Ullapool. I took all the financial risk, took a sabbatical from my work and even put my house on the line while the band promoted Loopallu as they toured round the country, drumming up support, and also headlined the festival for the first two years," said Robert, who enlisted friends to help him stage the first event.
"From a commercial point of view, it should have taken place in July or August, but we wanted to do something that would extend the season and which the community would embrace and have a collective effect.
"At the end of year one, I realised that Loopallu was bigger than me or any one band as the village took it to its heart and the festival was embraced by people."
It became something of a tradition that when the action on the festival site was finished, the party then moved into the village where the fun continued into the wee small hours and strong friendships were formed.
"Nothing will ever beat that feeling I had, sitting on the Sunday night after that first event," said Robert. "I was in floods of tears because of the enormity of it all. I could have lost my house, my job, everything, but was lucky enough not to.
"Everything on paper said it shouldn't have worked, but it did. The location, the time of year, the number of people we were attracting. The fact that we made it happen is one of my career highlights.
"Over the years, we have had tremendous support from the likes of Janice Long and Mark Radcliffe, and highlights have included attracting people like Paolo Nutini and Franz Ferdinand to come and headline.
"Also discovering new acts just before they hit the big time, with the two notables being Jake Bugg and Mumford and Sons. Jake was just a name on the list when we first booked him, but by the time he got to Ullapool he was all over everything.
"But by far and away the biggest success story was with Mumford and Sons who had been building a following with numerous Highland tours. They played Loopallu as their debut album came out, for which there was a real sense of homecoming.
"The ultimate flattery came when, after achieving global success, they started their Gentleman of the Road Stopover events which was inspired by two festivals, Telluride in Colorado and the other being Loopallu.
"The Loopallu brand and reputation has truly gone global and it all comes back to the Ullapool effect.
"With the new pier setting, I thought we could carry on for the foreseeable future, but nothing lasts forever. It has maybe just happened a bit quicker than I hoped, which is sad.
"Since year one, there have been a gang of eight or nine folk who have worked on it every year which is going to come to an end. One recently asked: 'But what are we going to do next September?'
"Ullapool has never had a Highland gathering and Loopallu became an unofficial gathering, a catalyst for people to come together. Speak to accommodation providers and they'll tell you that, as festivalgoers prepared to leave, they'd book for the same time the following year.
"People made friends because of the festival and it's just dawning on me now that they won't meet next year and that's probably the most upsetting thing.
"We'll have a fallow year and who knows what's down the line. Maybe we will have to move it to a quieter time of year, but at the moment we genuinely aren't looking further forward than this year and a line-up that includes The View, Glasvegas, The Vatersay Boys, Turin Brakes, Pigeon Detectives, Hunter and the Bear alongside Iain Rankin appearing in the Literary Tent.
THE LOOPALLU LEGACY
On Saturday, September 30, the lights in the festival tent will be turned off for the last time, but one legacy from Loopallu will make sure the village's future is brighter, at least during the festive period.
"Over the years, all those receiving guest-list tickets were asked to make a donation. The money, along with donations from local businesses who had done well on the back of the festival, was used to fund the annual November 5 Ullapool fireworks display – there hadn't been a community bonfire or fireworks display for years before Loopallu," said Rob.
Acording to Rob, the village was also one of the few places in Britain with no festive lights whatsoever.
"We put money aside each year and last year got a small grant which enabled us to hold the first winter light festival which lit up the village from the end of November through to the new year.
"We made a Christmas tree out of prawn creels, and various boats in the harbour were lit up.
"Thanks to money from Loopallu we'll be doing it again this year. There's no bigger 'celebrity' in Ullapool than the Loch Seaforth ferry so she launched the winter lights festival. She set sail, turned round to face the village and started flashing her lights. It was quite something to see this beast of a ship salute the village.
"Hundreds of people came from miles around to see the lights which were artistically staged. We're doing the same again this year on Thursday, November 30, but with more lights and will hopefully continue to build on it year after year, attracting more and more visitors.
"We are going to have to look at other ways of funding as we won't have the guest-list money coming through in the future, but Loopallu has built the foundations of a legacy for the village which is wonderful."
Loopallu (that's Ullapool spelled backwards) takes place on September 29-30. Tickets are sold out but it may be worth checking for returns and checking the advertising columns of the P&J for tickets for sale. And don't miss Thursday's Your Weekend supplement for a preview of Loopallu 2017.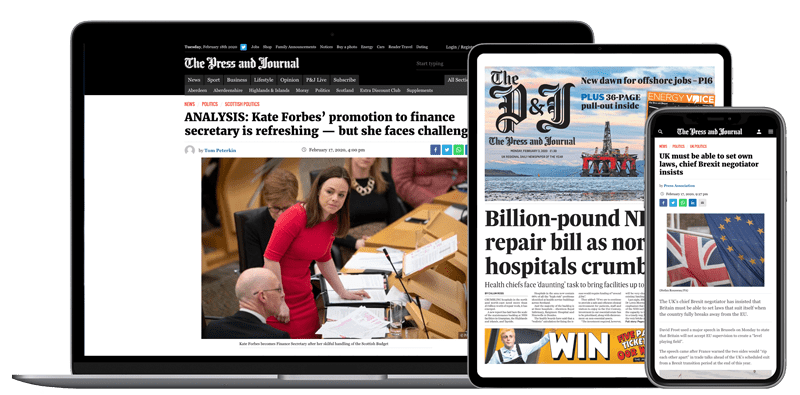 Help support quality local journalism … become a digital subscriber to The Press and Journal
For as little as £5.99 a month you can access all of our content, including Premium articles.
Subscribe