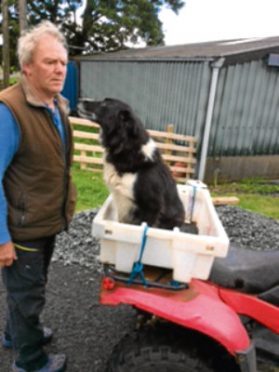 A man who was awaiting sentence after his dog nipped three people has died.
Donald MacPhee, known as DA, was a much-loved husband, father and grandfather. His collie, Nell, attacked three people on three different occasions last year as they passed the family home on Skye
The 63-year-old father of five daughters suffered an unexpected fatal heart attack near his croft at Holmisdale, Glendale, three weeks ago on September 22.
Defence lawyer Duncan Burd said: "He was very concerned over the past few months about being prosecuted over his dog's claimed actions.
"I do not think there is much doubt this must have put a big strain on his heart and led to the premature death of an otherwise fit and healthy outdoorsman."
The shepherd and farm manager of the crofters-owned 10,000-acre Glendale Estate was going to be sentenced on October 23 at Portree Sheriff Court after pleading not guilty at his trial.
As Mr MacPhee and wife, Maggie, emerged from court in late August unhappy at some of the evidence heard from the alleged victims, Mr MacPhee said: "The whole truth was not told in court today."
Mrs MacPhee added: "Nell, our collie, is a lovely, clever wee dog which we bred ourselves and have had since her puppy days.
"If she was a dangerous dog there's no way DA and I would allow our grandchildren to play with her."
After her husband's death, Mrs MacPhee said: "As you can imagine we are all heartbroken. The events of the past few weeks certainly did not help DA."
At the trial Sheriff Eilidh MacDonald said she found the three victims – two men and a woman, incomers to Skye – "credible and reliable".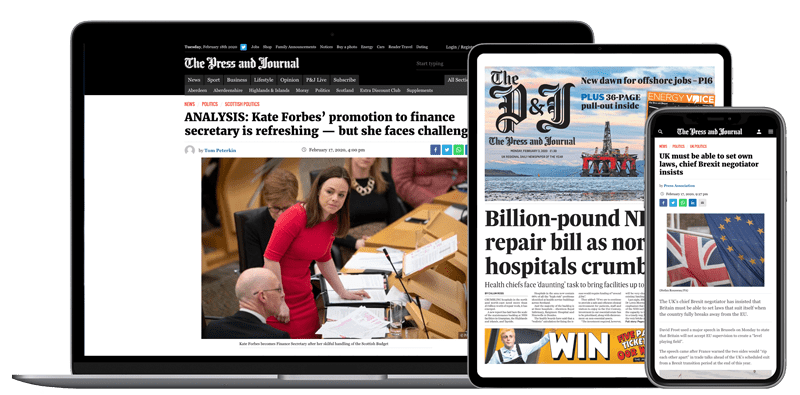 Help support quality local journalism … become a digital subscriber to The Press and Journal
For as little as £5.99 a month you can access all of our content, including Premium articles.
Subscribe