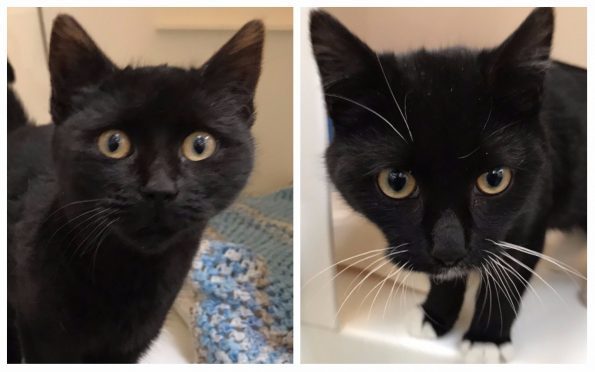 Two kittens were found on a farm track in Moray.
The Scottish SPCA were called to Braidbog in Buckie after the animals were discovered by a member of the public on Saturday.
Aberdeen Animal Rescue and Rehoming Centre Manager Graeme Innes said: "The kittens are around four to five months old and are very friendly so we think someone will be missing them.
"Sadly, they're not microchipped so we're unable to find the owner. We've named them Nancy and Dustin while they're in our care and are hopeful we can get them back home soon.
"If no one comes forward, we will start to look for a new forever home for the pair."
Anyone with information is being urged to contact the Scottish SPCA animal helpline on 03000 999 999.