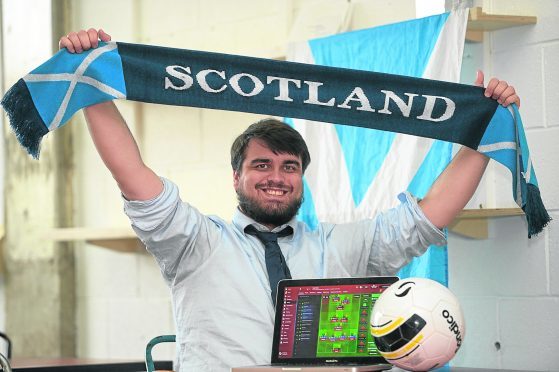 An Aberdeen man has been named the new Scotland football manager – but will be substituting the dug-out for a desktop.
After leading the Dons to 19 Premiership wins, 17 League Cups and 10 Champions League victories in the last year alone, Findlay Mair, 25, is laying claim to be the first boss to take the national men's team in an international tournament since 1998.
After being selected by the Scottish FA, he is jetting off to London to face budding managers from 15 other European countries who all have the same aim of lifting some silverware and being named the game's international champion.
Only the action will not be taking place on a pitch but rather via the Football Manager computer game.
Each player will be given a virtual £500million to build their squad, who they will guide through an intense weekend of competition.
Mr Mair admitted: "I'm not too confident because the rules of the competition state that you have to have five players from your home country in the team at all times.
"That means the others – from countries like Italy and Spain – have to field their home players, so they'll have a bit of an advantage.
"We are Scotland and take a bit of pride in being underdogs, we relish in being in that role more than others, so I think we have a good chance if we play it right."
He added: "I'm mulling over playing Graeme Shinnie in the team, as he's my favourite.
"There's a limited number of players I can choose from, and I think him and Stevie May are the only ones from Aberdeen.
"If Shinnie doesn't make my squad it's not a slight on him, I just might prefer starting someone like Messi instead."
Real life football managing is something that has come quite naturally to Mr Mair over the years.
"I've been playing every version of the game since I was a kid," he said.
"But I didn't play any football competitively because I preferred watching Aberdeen at the weekends instead.
"I do like the idea of being a football manager, though.
"So if any clubs out there fancy taking on an ex-Scotland boss, please get in touch."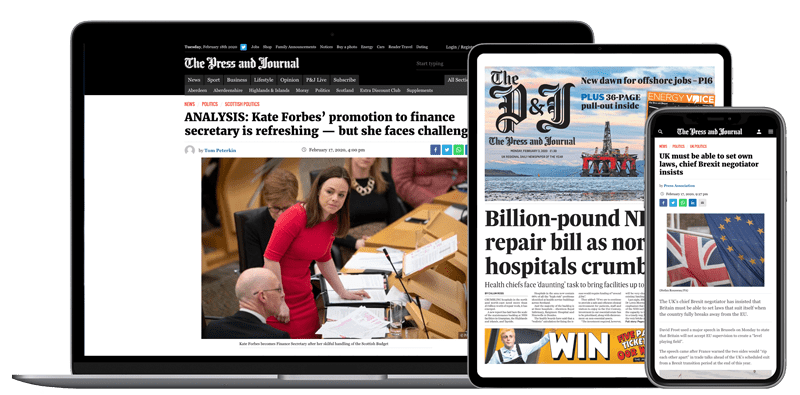 Help support quality local journalism … become a digital subscriber to The Press and Journal
For as little as £5.99 a month you can access all of our content, including Premium articles.
Subscribe