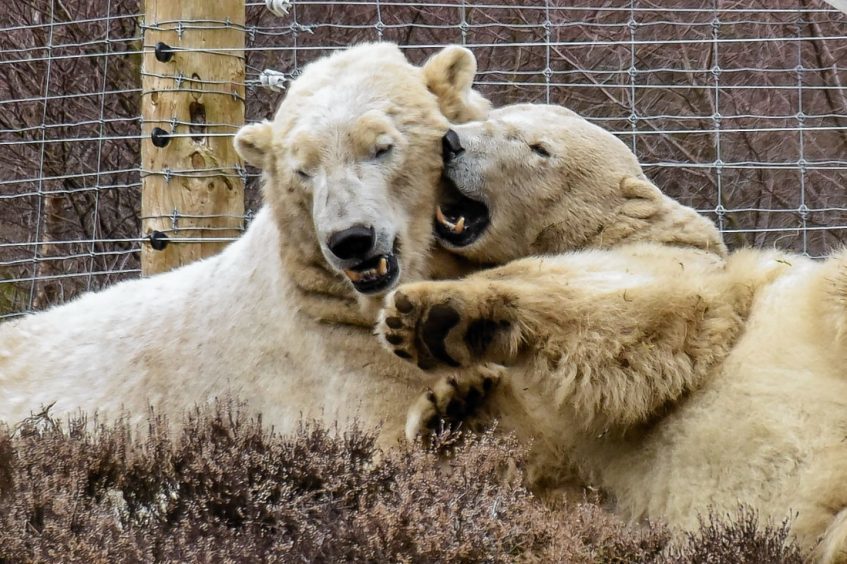 Fingers are crossed in the Highlands for the UK's first polar bear cub in 25 years.
Because there is no test to tell if a polar bear is pregnant, there is no way of knowing if all the weight Victoria has been piling on is because she is about to give birth.
But this is the crucial time when the patter of little polar bear paws is heard.
Last year Victoria – the UK's only female polar bear – put on a staggering 440 pounds plus in weight only not to be pregnant.
But this time it is hoped the extra weight may produce a little polar bear – or two.
Staff at the Highland Wildlife Park at Kincraig have kept Victoria well-fed on fish and vegetables and treating her as if she is about to give birth.
She is currently out of public viewing because it is believed she is pregnant after mating with Arktos – one of the two male polar bears at the zoo – last spring.
Polar bears usually give birth to twins, with new-born cubs being around the same size and weight as an adult guinea pig.
The last polar bear cub born in the UK was in 1992 at Flamingo Land in Yorkshire.
And the last born in Scotland was on November 15, 1991, when female Ohoto was the second cub to Mercedes at Edinburgh Zoo. Mercedes had previously given birth to male Minty at the zoo in 1988.
"As happened last year, we have given Victoria access to a dark and quiet cubbing box to closely mirror what happens in the wild," said a spokeswoman for the park, which like Edinburgh Zoo, is run by the Royal Zoological Society of Scotland (RZSS).
"Visitor access to her enclosure has been closed and keeper activity is at a minimum to provide her with privacy.
"As there is no proven test to predict polar bear pregnancy, we will continue to monitor Victoria until her breeding cycle would naturally come to its end."
The hoped-for mating success of Victoria is in contrast to Scotland's pandas who, despite the best efforts of zookeepers in Edinburgh, have so far failed to produce a cub.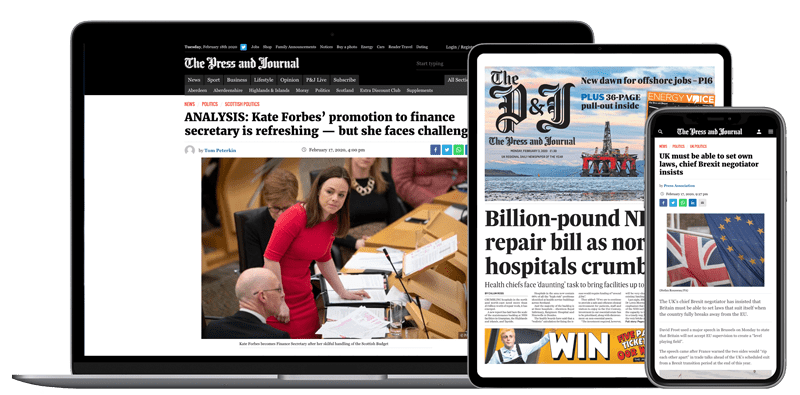 Help support quality local journalism … become a digital subscriber to The Press and Journal
For as little as £5.99 a month you can access all of our content, including Premium articles.
Subscribe