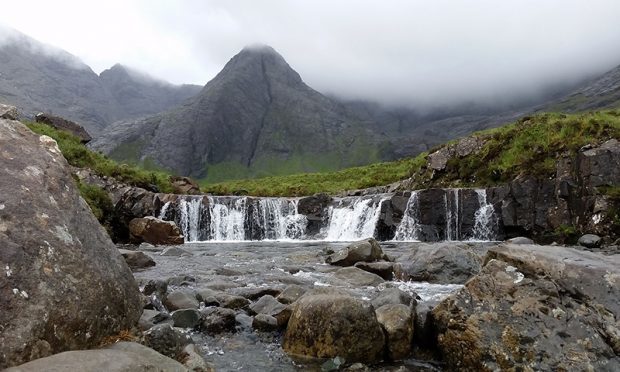 US broadcaster CNN has been invited on a fact-finding mission to Skye after it ranked the island among its top 12 global attractions to avoid this summer.
An article broadcast by the station said the infrastructure of Scotland's largest island "creaked under the pressure" last year as thousands of tourists in coaches and cars descended on Skye.
MSP Kate Forbes however rubbished the report and insisted that Skye was very much open for business.
She has now sent a personal invitation to CNN's travel editor Brekke Fletcher to come and visit the island in person.
The Skye, Lochaber and Badenoch politician said: "Skye is home to people who live and work there all year round.
"The tourism industry, with all its pros and cons, employs a lot of people either directly or indirectly. In turn that supports local schools, local shops and local services.
"Therefore to turn visitors away undermines the very industry which supports so much of the local economy."
She added: "I understand that last year, the rapid growth in visitors meant there was pressure on key sites but that is because of the stunning scenery, delicious food and drink and warm welcome that awaits visitors."
"Seeing is believing and that is why I've invited the CNN Travel team to see Skye and the west Highlands for themselves.
"It is unrivalled, and is also creating hundreds of jobs. Visitors are welcome although they need to respect the natural environment and the people who live here year round."
CNN was contacted and asked to comment, but did not respond.