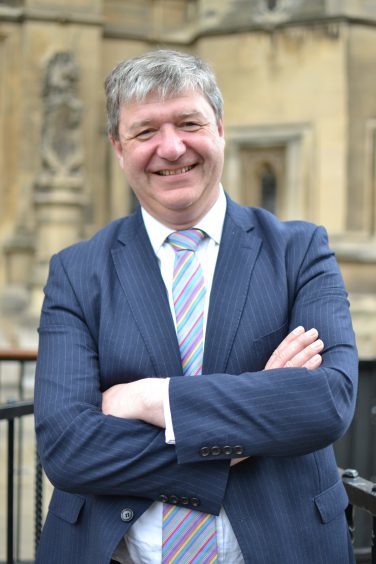 Northern Isles MP Alistair Carmichael is going to make representations to the Ministry of Defence after an American air fighter was in a near miss with a Loganair passenger plane in August last year.
A report from the UK Airprox Board, which investigates near misses in UK airspace, said the pilots of the Saab 340 had to take action for fear of collision while approaching Sumburgh airport on August 8.
The risk of collision was reported as "high" as the two aircraft came within 3,600 feet vertically and 2.1 miles laterally, around 58 miles south of Shetland mainland.
The US fighter had entered the busy airspace despite an exercise agreement not to do so.
Members of the Airprox Board expressed their disappointment that the American side did not participate in their investigation.
Carmichael said he wanted assurance from defence secretary Gavin Williamson that a situation like this could not occur again.
He said: "We have an American aircraft which is operating in British airspace at our invitation because we are part of a joint exercise, which flies into an area where is was told not to be, which poses for a short time a real risk to our lifeline air services, and which as far as I can see then doesn't do anything to cooperate with the investigation.
"I am going to write to Gavin Williamson to ask what involvement the MoD has had with this, what representations they have made, because they must have been aware of this.
"I want to know what have they done to obtain cooperation from the United States government, and what will they will do in the future to ensure that if we are part of these joint exercises again, that when planes are told not to fly in certain airspace they follow that instruction.
"The fact that this was a near miss and not a hit is down to the professionalism of the pilots and the efficiency of the air traffic control."