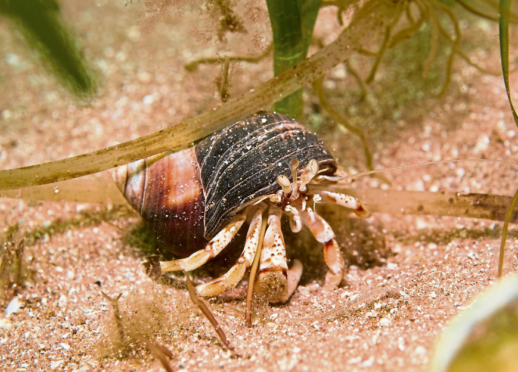 The public is to be asked its views on proposed Gaelic names for the most common shellfish in Scottish waters.
Fourteen Gaelic speakers – mostly from the Western Isles – were interviewed for guidance of the names they use for marine mollusc species.
A public consultation is being launched today by Scottish Natural Heritage with the preferred recommendations.
The project was carried out by a team from SNH and Bord na Gaidhlig, led by Gaelic-speaking environmental educator Roddy Maclean.
Mr Maclean interviewed Gaelic speakers as part of the exercise.
He said: "There was a general agreement on the names for the most common species.
"But there were some species where people had different terms, or none at all. This challenged us to make a choice and also provide names for species with no recorded Gaelic form."
Robyn Ireland, SNH's Gaelic officer, said: "Our natural heritage and the Gaelic language have an inseparable link.
"We are committed to encouraging Gaelic speakers and learners to use the language in connection with nature, and hope that this project will help.
"We welcome the thoughts of anyone with an interest and encourage them to submit their comments to the consultation."
Skye councillor John Findlay said: "This is a very interesting project which I am sure is of interest to a very specialised group of people and one I imagine very few folk are aware of.
"I am sure most Gaelic-speaking areas across the Highlands and Islands already have local names for most sea animals and I would certainly hope that the intention is not to alter local and dialectal names and use is adhered to.
"I imagine many people will also be very interested, as I am, in the cost of this project."
SNH stressed last night the project had not placed any additional costs on the agency.
The purpose of the project is to ensure that there is a recommended name for every common species, which can be used in a national context.
An SNH spokeswoman said the project was not intended to alter local and dialectal use. Where no known Gaelic name for a species could be found, the team was tasked with proposing one.
It is hoped that the vocabulary will be used by teachers, biologists, naturalists, rangers and parents, along with the wider Gaelic community.