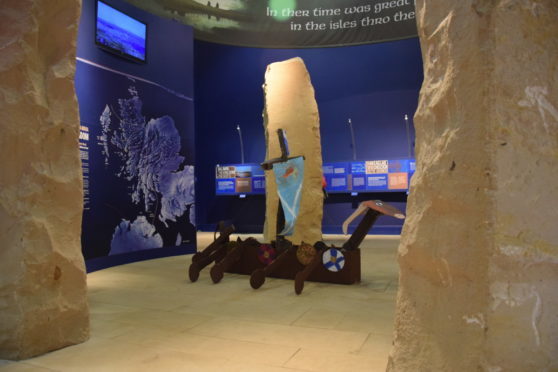 Pupils from Elgol Primary School on the Isle of Skye have had their own Viking longship put on display at a local museum.
As part of their curriculum, Primary one to six pupils at the school have researched and designed an eye-catching model which now sits proudly on display at the Armadale Castle Museum in the south of the Island.
Acting Head teacher at the time, Mhairi MacDonald, said: "The pupils are delighted their long ship can now be enjoyed by members of the public. Its creation was very much a team effort and I would like to thank them for all their hard work.
"I would also like to thank the staff at our school and the parents for their support. Everyone was very enthusiastic and fully on board with the project and the whole school found it a great experience."
Christine Davis, marketing manager at Armadale Castle, said: "Everybody loves it. Its colour and vibrancy complement our more formal exhibition and it is lovely to have a fresh contemporary take from local children.
"We have placed the ship in the centre of our stone circle, which is at the entrance to the museum so it is very prominent. It is particularly fitting in our exhibition to the lordship of the isles that the boat is in the centre. People are just delighted to see it."