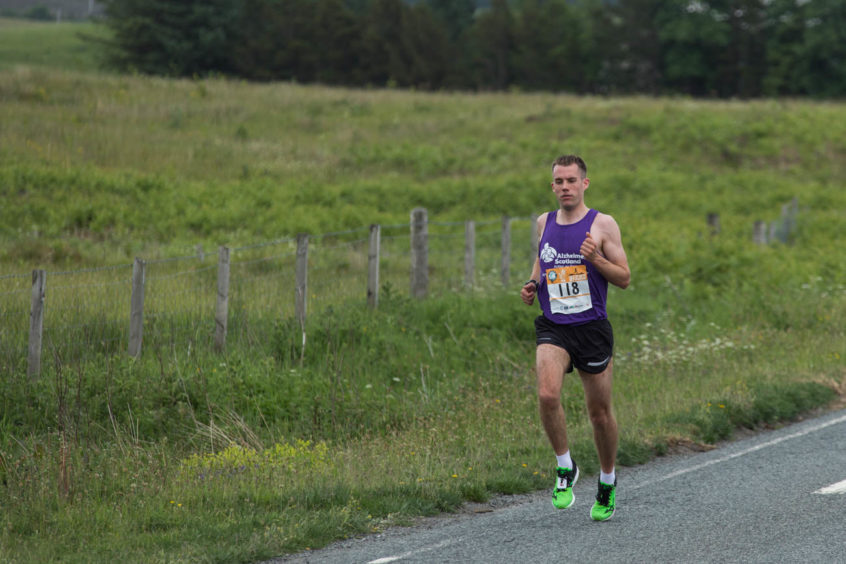 Top Skye runner Hugh Campbell completed this year's Isle of Skye Half Marathon in an impressive time of one hour, 12 minutes and 50 seconds, seeing the Portree man finish second.
Mr Campbell was beaten by Cameron Milne of Central Athletic Club, who set a new course record time of one hour, nine minutes and 10 seconds in the first year of the races reversal.
He undertook this year's event in aid of Alzheimer Scotland in honour of his late grandmother who passed away in February. A final tally of £1300 has been raised by the Skye runner, who has presented the cheque to the Alzheimer Scotland charity.
A spokesman said: "Huge thanks again to Hugh Campbell for all his hard work raising funds and raising awareness for Alzheimer Scotland.
"Hugh came along to see us at Tigh Na Drochaid, Portree today to present us with this cheque for £1300 raised by his recent run in the Isle of Skye Half Marathon.
"These funds will help us to continue to improve the lives of people living with dementia and their families locally and throughout Scotland."
A record number of entrants were recorded at this year's race with over 1,000 runners registered to take part in the event.