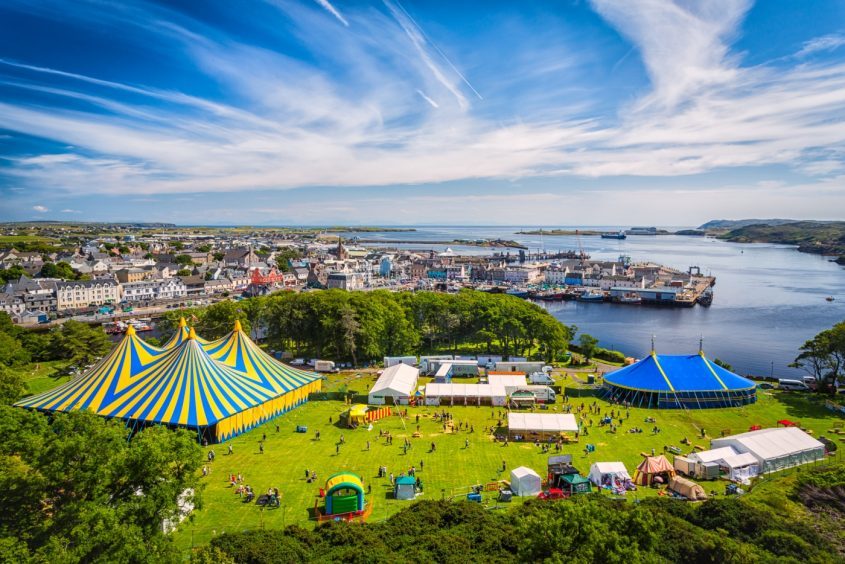 The Heb Celt festival has teamed up with Loganair for another year, with the airline provider expected to bring many visitors to the festival.
The festival is to be headlined by Deacon Blue and The Fratellis, with local talents Colin Macleod, Iain Morrison and Josie, Mischa & Ceitlin also performing at the four-day event.
Loganair has sponsored the travel of the highly anticipated and much acclaimed five-piece-band, Blazin' Fiddles.
Kay Ryan, commercial director of Loganair, said: "We're absolutely thrilled to be playing our part in what has become a world-class event in the Outer Hebrides.
"The Outer Hebrides are a popular region in our network, flying to three different airports across the islands. Asides from offering unrivalled connectivity, we're also a major advocate for arts and cultural events which bring visitors from far and wide."
The event is to be held in Lewis' capital Stornoway from July 18-21.
HebCelt director Caroline Maclennan said: "Loganair is one of the festival's longest-standing and loyal supporters and we are delighted they are continuing their very welcome assistance this year.
"As a community event run almost entirely by volunteers, HebCelt depends on this kind of generosity from local partners who understand the festival's cultural and economic importance."
Alongside live music, the festival is set to host events designed to integrate communities across the islands, including a 5k Fun Run organised by the local lifeboat, a parade from the Lewis Pipe Band and the annual Hebcelt Shinty Challenge Cup.