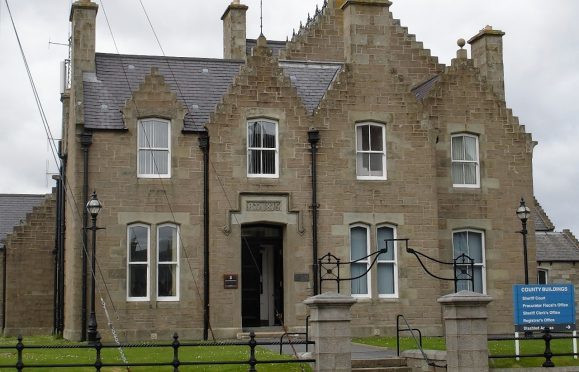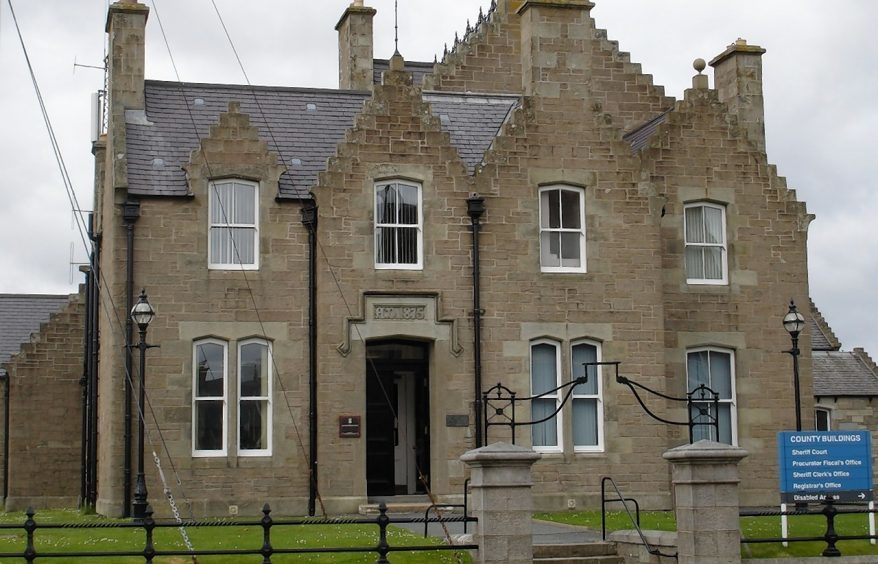 A "thug" and "bully" who terrorised two 13-year-olds was sentenced to 14 months imprisonment at Lerwick Sheriff Court yesterday.
Dayne Earl, from Dumfries, had only been working as a roofer in Shetland for a few days when he got drunk and randomly challenged the two boys to fight at the South Road in Lerwick on July 20.
Earl, who had an "appalling" criminal record, accosted the boys as they waited for a lift. He pushed one of them against a wall and the other ran to Sound Service Station for help.
When the other boy broke free and made for his home, Earl followed him and demanded he come to the nearby Tesco store with him.
He threatened the boy that there were no witnesses or CCTV around before punching him on the shoulder and putting him in a headlock and trying to drag him to Tesco.
Earl then approached two men standing at the recycling bins and started shouting at them and challenging them to fight. The police arrived and arrested the 22-year-old.
Procurator fiscal Duncan MacKenzie said that the incident, which happened at 9.30pm, was a completely unprovoked assault against total strangers. None of the witness knew Earl in the slightest.
Defence agent Tommy Allan said that Earl had got drunk after learning of the death of his great grandmother. His client, he said, suffered from a behavioural disorder and possible Aspergers Syndrome, and did not recall any of the incidents which were "against everything he stands for".
Last month he pleaded guilty to two charges of behaving in a disorderly manner and committing a breach of the peace as well as assaulting one of the complainers.
Sheriff Ian Cruickshank said that Earl had an "appalling schedule of previous convictions" including a number of assaults some of which were committed while on bail.
Sentencing Earl to concurrent 14 and eight month prison terms, the Sheriff said:"You are a thug and a bully". He added that Earl had reached the end of the line and there was no alternative but to send him to prison.