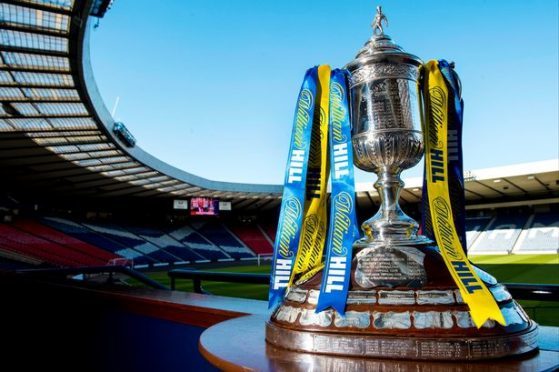 More than 250 people came to admire the Scottish Cup when it was on show in Stornoway at the weekend as part of a Scotland-wide tour.
Storm Callum almost thwarted its journey across the Minch, forcing organisers to dash to Lewis a day ahead of schedule before all ferries were cancelled.
But their efforts proved worthwhile when the iconic trophy was on display in the Lewis Sports Centre on Saturday in an event organised by the Scottish Football Association and Western Isles Council.
Shian Murray was among the scores of visitors who were delighted to see the Scottish Cup.
The 12-year-old said: "I play football myself and it is interesting to see the cup with all the plaques on it with the names of all the winners."
She said many people had been posting photos of themselves with the trophy on social media.
Geordie Ross, 10, said he came along to see it in real life and added: "This is the Scottish Cup and great teams like Rangers and Celtic have won it.
"I was quite excited when I heard it was coming here because big players have held this trophy."
A Scottish FA spokesperson said: "We are delighted to be taking the Scottish Cup tour to the Lewis Sports Centre.
"The Scottish Cup means so much to so many supporters across Scotland and we want to make sure that as many people as possible get the chance to create their own memories with the iconic trophy.
The Cup, which is the oldest national trophy and also the oldest association football trophy in the world, was made by silversmith George Edward and Sons in Glasgow and has been presented to the winners of the tournament since 1874.
The solid silver trophy is 50cm in height and weighs 2.25kg.