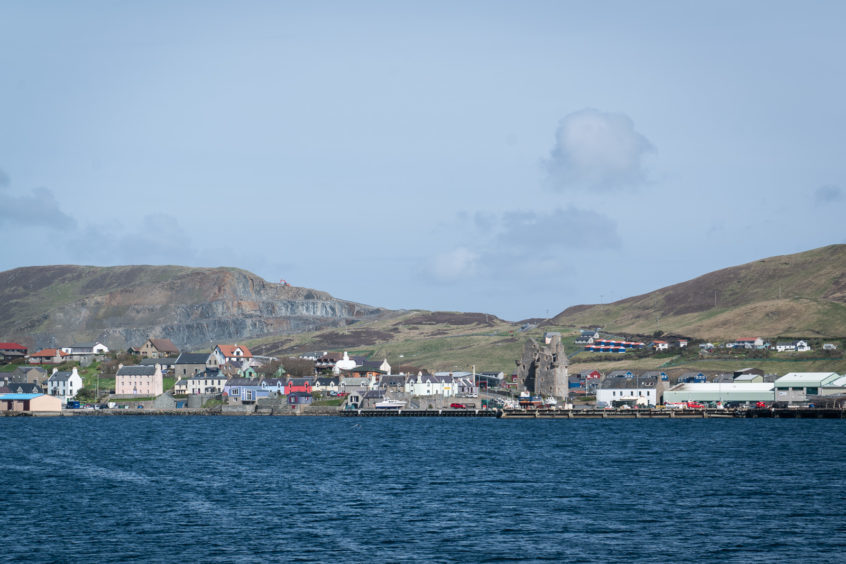 The company which owns a fishing boat from where a Dumfriesshire fisherman died after falling overboard took immediate measures to prevent similar accidents, a Fatal Accident Inquiry in Lerwick heard yesterday.
Scott Rennie died on June 23, 2016, when falling board from King Challenger (BA 87) while trying to repair a dredge on the boat 12 miles south west of Scalloway on the west side of Shetland.
Speaking on the first day of the two-day inquiry, witness Douglas White, who is a share fishermen and relief skipper for the boat's owners West Coast Sea Products, said that within two days the company had prohibited fishermen from venturing onto the tipping doors, from where Rennie had fallen into the sea.
Fisherman who died after falling overboard into North Sea named
At a later date, but still six months prior to official recommendations last year, fishermen received updated instructions about different methods of tackling damaged gear and that as a last resort they could also use a lifeline if working on the tipping doors was absolutely necessary.
The firm had also issued immersion suits to its crewmembers.
The King Challenger, he said, had four personal flotation devices (PFDs) on board. which had been donated by Scottish Fismermen's Federation and Seafish.
Speaking by videolink from Dumfries Sheriff Court, 59-year-old White, who is a Seafish accredited safety trainer, said that prior to the accident, fishermen would pay lip-service to the wearing of lifejackets or personal flotation devices.
A Seafish risk assessment manual that was to be carried onboard all the firm's vessels, had no entry for working on the vessel's dredges while they were hauled alongside the ship and made secure by a tugging winch. This was because of the many and varied circumstances which could affect such an operation.
White, who was not on board the vessel on the day of the accident, said that conversations with Derek Smith, a crewman he knew well, raised doubts that Rennie had simply fallen overboard as appeared to be the case from initial accounts, which they held to be "unbelievable".
Safety changes
A significant culture change in crew safety has taken place in at least some fishing boats after the death of a scallop fisherman off the coast of Shetland in 2016.
A fatal accident inquiry in Lerwick Sheriff Court heard today that Kirkudbright based West Coast Sea Products had made the wearing of lifejackets mandatory for its crewmen after the death of 34-year-old Scott Rennie from Newton Stewart.
Mr Rennie fell from the scallop dredger King Challenger as he tried to unhook damaged gear on the 'tipping deck' of the 21m long boat on 23 June.
In what Sheriff Ian Cruickshank called an "incredibly brave" effort to save Mr Rennie, fellow crewan Darren Rennie, who is no relation, dived into the sea to get a line around his unconscious crewmate.
Mr Rennie died without being revived despite what an earlier Marine Accident Investigation Branch report said was a very quick evacuation to hospital by helicopter.
Giving evidence, Maritime and Coastguard Agency inspector Andrew Philips said that he was satisfied the firm had undertaken a root and branch examination of safety and had taken on board the lessons learned.
Within a few days of the tragedy it had banned crewmen from working on the tipping decks of any of its four boats nad later introduced the mandatory wearing of lifejackets on board deck and increased the frequency of safety drill which had previously been given lip service.
Flotation suits were now also supplied just in case anyone else had to go overboard in the event of a rescue.
Douglas White, 59, who is a share fishermen and relief skipper for West Coast Sea Products, said that fishermen were "natural liars" when it came to observing health and safety, but lifejackets on deck were enforced within two days of the accident.
Along with the other fishermen who spoke, White said that he seldom wore a lifejacket, despite being a Seafish trained instructor, but that changed after the accident, an admission that was shared by the rest of the fishermen.
The inquiry continues in Lerwick today.