 A Mearns couple dreaming of an early retirement have upped their efforts to find someone to take over their busy restaurant.
Robert and Jacki Cleaver have been at the helm of the popular Carron Restaurant in Stonehaven for 11 years, but had been looking forward to an early retirement when they first put it on the market in 2011.
However, in the midst of the economic downturn the couple struggled to find a prospective buyer and eventually took the art deco eatery off the market.
The couple, both 52, put it back up for sale with a price tag of £525,000 last year – but are offering it up for lease.
Chef propitiator Mr Cleaver said yesterday: "We've always worked really, really hard towards early retirement at 50. What we didn't take into account was the credit crunch and everything going pear-shaped. We took it off the market, knuckled down and got our heads around the fact it wasn't going to happen.
"We are still happy to be here, but we want to get out when we're still happy and loving what we do.
"We're not desperate though – we still love our business and know the value of it."
Mr Cleaver has, in the meantime, built a house in Laurencekirk and developed a fruit and vegetable garden which now supplies much of the produce for the restaurant.
He hopes that if someone does snap up the restaurant, which the couple bought in 2003, he can develop the garden further and sell his goods to other local restaurants and at farmers markets.
The B-listed restaurant, which has space for more than 100 diners, was originally put on the market for £1.1million.
As well as being on the market, offers of more than £115,000 are sought for the leasehold going concern along with a 10/15 or 20 year lease at a starting rent of £30,000 a year.
Alan Goldie, director at the Restaurant Agency, which is marketing the property, said: "This is an amazing opportunity to lease or own a unique restaurant and trading platform, with a backdrop to the 1930's and a genuine art deco theme.
"With consistent turnover levels around the £450,000 mark, it is a business which should appeal to a wide audience both for operational and investment purposes."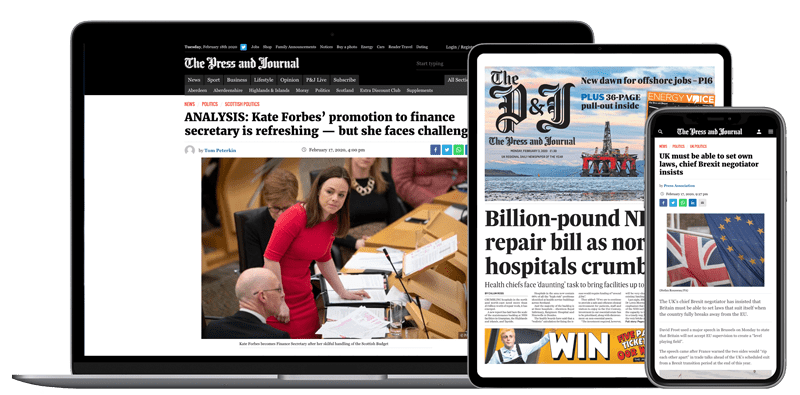 Help support quality local journalism … become a digital subscriber to The Press and Journal
For as little as £5.99 a month you can access all of our content, including Premium articles.
Subscribe