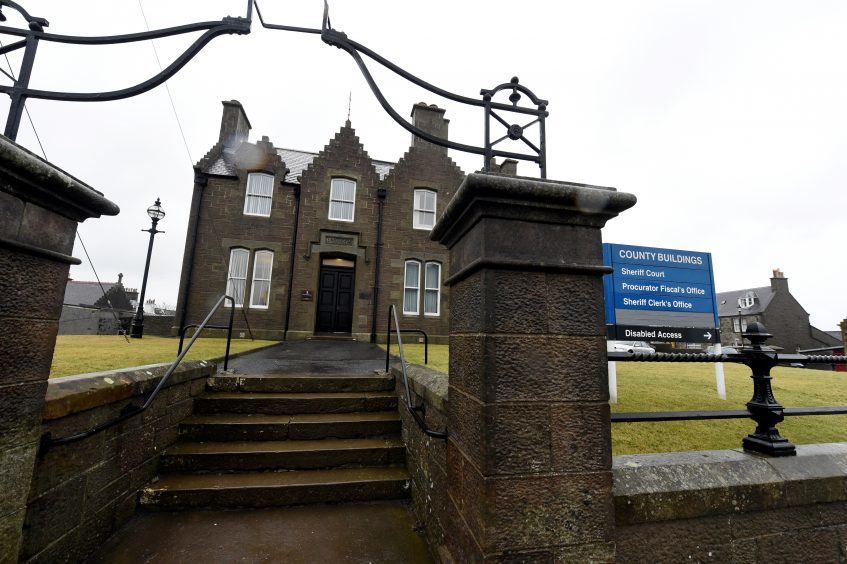 A man from Yorkshire narrowly escaped being sent to jail when he appeared for sentencing at Lerwick Sheriff Court yesterday.
Jack Michael Goodall had previously pled guilty to assaulting a man with a single punch that resulted in his permanent disfigurement and impairment at Da Wheel Bar in the early hours of May 5 last year.
Sheriff Ian Cruickshank sentenced Goodall to carry out 200 hours of unpaid work, put him under supervision for 12 months, and left the 23-year-old in no doubt that the sentence was an alternative to a custodial sentence.
He further ordered him to pay his victim £4,000 in compensation.
Defence solicitor Tommy Allan said his client was remorseful of his actions for which he took full responsibility.
The solicitor said the single punch had not been premeditated and was not intended to inflict serious harm.
Last month the court heard that Goodall, of Barnsley, punched his victim on his head without any warning.
The man was "instantly incapacitated" and only regained consciousness 15 minutes later when he was already in an ambulance.
The victim suffered a fractured jaw, an one and half inch long laceration on the back of his head, a further cut to his chin, and swelling to his head.
The court was told that 10 months later the victim was still trying to come to terms with the impact of the assault by taking private trauma therapy at a cost of £200 a month.
Sentencing Goodall, sheriff Ian Cruickshank said that an unprovoked assault on an innocent bystander was a serious offence.
However, "balancing all relevant factors" he said he was satisfied that Goodall was "genuinely remorseful" and that justice could be done by imposing a community payback order.