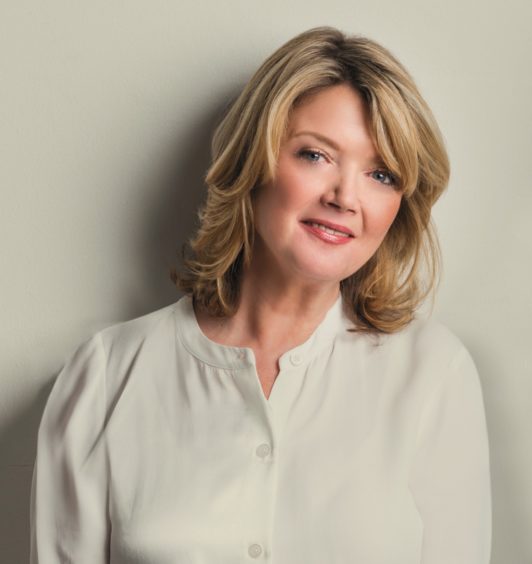 Fiona Kennedy is one of Scotland's most renowned vocal talents, yet her main mission in life seems to be spreading the message: "Sing, Sing, Sing" to people from eight to 85.
The singer-songwriter, who has performed for the Queen, interviewed the likes of Sir Sean Connery and Billy Connolly for an American TV series, and recorded a string of acclaimed CDs, is also a tireless charity fundraiser and is involved in several big events in the Granite City next month.
The first is at the Music Hall on Friday, May 3 when she will be hosting and singing at a star-studded concert for north-east fiddler, Paul Anderson, which is in aid of the Anchor Unit.
It's a cause which is very important to both of them – Mrs Kennedy is closely involved with the cancer charity – and she explained why the occasion promised to be special.
She said: "Paul is doing this after receiving wonderful treatment for non-Hodgkins lymphoma, and anybody who has been involved with Friends of ANCHOR realises the fantastic job they do.
"It should be a brilliant night, because the guest line-up includes Hollywood star, Kevin McKidd (who has appeared in films and TV series including 'Trainspotting', 'Brave' and 'Grey's Anatomy').
"Then, there's Karen Matheson and Donald Shaw of Capercaillie fame and the first woman to win the Bothy Ballad champion of champions, Shona Donaldson.
"The more we can do to help the ANCHOR Unit, the better, because they are one of the many organisations who are doing fantastic work in the north-east."
Mrs Kennedy is also the honorary president of Voluntary Service Aberdeen and, later this month, she will be involved in the Sing, Sing, Sing initiative on May 28.
It's another celebration of music, which brings together participants of all ages and backgrounds, and features eight choirs, and around 200 local people "singing their hearts out" to support VSA.
She said: "Every group performs two songs and then there's a mass choir where everybody comes together. It's an uplifting and emotional evening, and some of these people have never sung in public before, let alone in front of a big crowd.
"It really is the ultimate community event – the youngest taking part is five years old in the children's choir and the oldest is about 85 in the Friends in Harmony group [which includes members from St Fittick's].
"Our judges are Royal composer, Paul Mealor, Roger Williams, the director of music at St Machar's College, Craig Wilson from Eat on the Green and Lydia Hutchison, from Nashville, Tennessee of Creative Workshops.
"VSA is very important to me, and I'm proud and impressed with the work they do in our city and beyond. They help so many people with dementia, Alzheimer's, mental health issues, special needs and they have wonderfully caring staff and volunteers.
"So many families are indebted to them and Sing, Sing, Sing is a lovely way to bring their work to wider attention."
Mrs Kennedy's diary is always packed. She is involved in a Transatlantic Connections event at St Margaret's Church in Braemar – which is being headlined by Nashville legend, Verlon Thompson – on May 25 and is writing a children's animation film which she hopes to complete by the end of the summer.
But she doesn't regard any of her varied assignments as routine. On the contrary, this is a woman who pours herself into all her work.
She said: "I love seeing people from all different places come together and form a connection through music. It's a universal language and I am blessed that I have grown up in the Highlands and the north east with so many varied influences.
"I'm looking forward to all these events and when you can enjoy yourself and also help such worthwhile organisations as Friends of ANCHOR, VSA and St Margaret's Church, it is  a very exciting combination."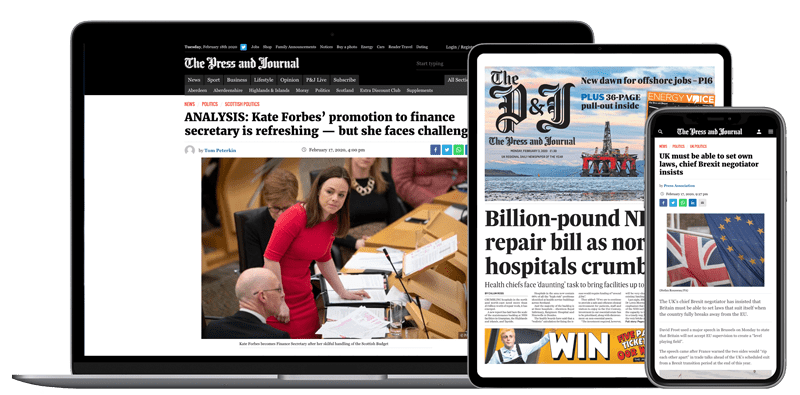 Help support quality local journalism … become a digital subscriber to The Press and Journal
For as little as £5.99 a month you can access all of our content, including Premium articles.
Subscribe