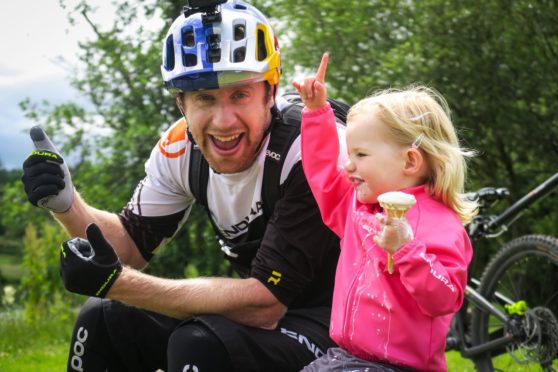 A death-defying stunt cyclist has revealed his unique take on childcare – by bringing a friend's two-year-old with him on a mountain biking tour of Scotland.
Professional street trials rider Danny MacAskill has released a parody video of him revisiting some of the sites which propelled him to fame with youngster Daisy Thomson in tow.
The 33-year-old hit the headlines 10 years ago when he uploaded a short film of cycling stunts he had performed across Edinburgh.
And he made global news again in 2014 when a video of him scaling the notorious Cuillin Ridegeline on Skye while on a mountain bike went viral.
It has since racked up more than 60 million views on YouTube.
Altogether, his projects have been seen by more than 300 million people across the globe.
For his new video, Danny Daycare, he took the daughter of his friend and director Stu Thomson for a day out in the Scottish countryside.
The clip features Mr MacAskill on his bike, with an in-buggy camera showing Daisy's delight as she is towed behind him.
But the rider soon begins performing some of the daring tricks he is best known for, including flips off wooden ramps and tearing through winding forest paths at speed – all interspersed with clips of the youngster smiling from her lime green carrier.
It is not until the end of the film that it is revealed that Daisy has been swapped out for a doll – with camera and editing trickery having been used to showcase the stunts without her being put at risk.
They also reveal that Daisy, now four, has also been getting on her bike with shots of her tackling a BMX course with "uncle" Danny.
Mr MacAskill said: "We joked about making a film about me babysitting Daisy and taking her for an adventure around Scotland and doing tricks along the way.
"Eventually we decided that it would be a really cool thing for Daisy to look back on when she is older and a great film, so that's what we did.
"As Daycare is a parody video, it made sense to visit some old locations from some of my videos to give the viewers something to laugh about.
"Being on top of the Inaccessible Pinnacle, Cuillin Ridge on the Isle of Skye, was definitely taking that to the extreme, but I'm pleased we did."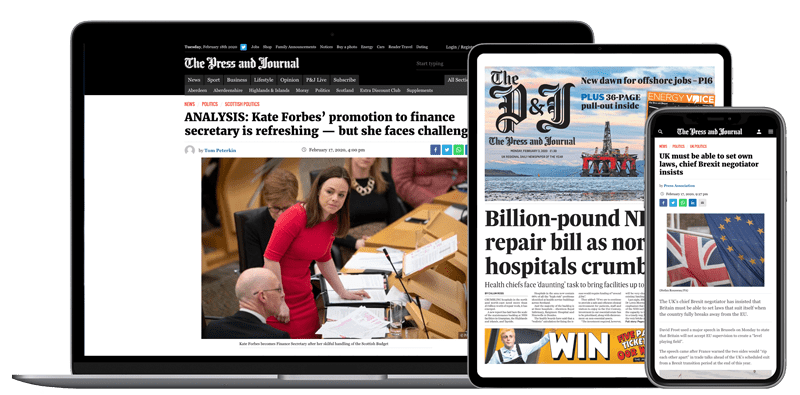 Help support quality local journalism … become a digital subscriber to The Press and Journal
For as little as £5.99 a month you can access all of our content, including Premium articles.
Subscribe