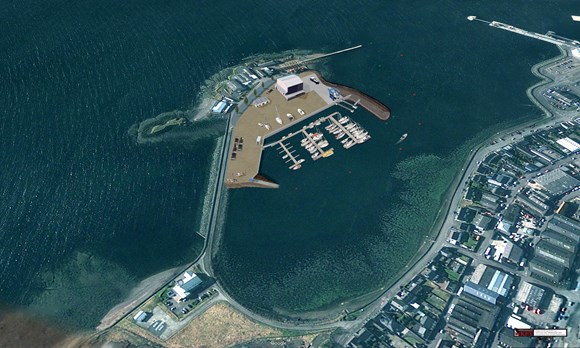 Stornoway Port Authority is re-thinking its future plans to help preserve the town's ancient past.
The authority has postponed a project to extend its office on Esplanade Quay, close to the ancient centre of Stornoway, after archaeological investigations revealed remnants of a substantial and historic stone wall on the site.
Experts believe the structure, more than eight feet thick and five feet tall, is part of a medieval fort built by Oliver Cromwell's army in the 17th century.
It is believed it was occupied by a garrison of English soldiers for around a decade. Archaeologists believe the find has the potential to impact on other evidence from early periods of the town.
Evidence of such a building had been discovered while digging for drains adjacent to Amity House in 1919 as mentioned in W.C. Mackenzie's Book of the Lews: The story of a Hebridean Isle, but no further investigation had been done until now.
---
Local and Proud: Follow our new Facebook page dedicated to the Highlands and Islands
---
Alex Macleod, Stornoway Port Authority's chief executive, said: "This is a significant, historic find and an integral part of the town's past. We are keen to preserve this medieval discovery for future generations.
"As the master plan progresses, the port authority will need additional office space. However, our current priority is to advance projects, including the new marina and deep-water port, that will stimulate new economic growth for our community which themselves will also be part of Stornoway's story in time."
Mary Peteranna, of AOC Archaeology, said: "We have uncovered one section of a substantial wall surviving up to five foot high.
"The wall face is very well-built and comprised a battered, or slightly sloping outer face; and this, together with its breadth of about 6.5 feet, tells us that it's not just a building wall. The structure was built for a more substantial purpose, and we believe it formed part of the Cromwellian defensive rampart."