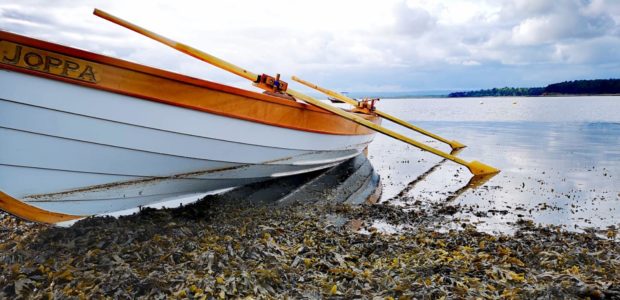 Findhorn Coastal Rowing Club (FCRC) has brought its annual regatta forward three months in the hope of finding favourable weather.
The third annual event will take place in Findhorn Bay this weekend, bringing together 10 clubs, including Burghead, Lossiemouth and Cullen.
They will compete in a mixture of sprints and longer 1.5knm rows after a performance by local drumming group, Talking Rhythm.
The races begin at 1.30pm on Saturday, with the start line at the piers outside the Royal Yacht Club.
Ruth Boardman, FCRC events coordinator, hopes there will strong crowds to cheer on the competitors.
She said: "It's amazing to see multiple, variously coloured skiffs racing in the bay and some vocal support is always welcome.
"Our regatta is being held a little earlier this year, in June rather than September. We're hoping this will mean more chance of favourable weather conditions.
"Whatever the elements have in store though, it's going to be another fabulous occasion."
In addition to the racing, there will be the return of the highly acclaimed Regatta Café.
Located in the nearby James Milne Institute and serving soup, bacon rolls, sandwiches plus a selection of cakes and traybakes, the café will be organised by club members along with the ladies of the Women's Institute.