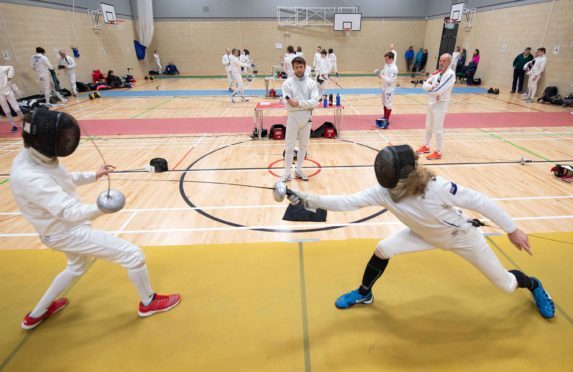 A Moray fencing club has received a national prize for its efforts in helping youngsters get into the hobby.
Elgin Duellist Fencing Club was recognised for its work in the community and for developing young athletes by the Scottish Fencing national body.
The organisation received the advanced swordwork status, ranking it as one of the best groups in Scotland.
Blair Cremin, head of club development at Scottish Fencing, said: "Elgin Duellist Fencing Club is a model example of what a great community club looks like.
"As a club, it works hard to create a welcoming environment and have coaches and members who make people feel welcome, regardless of their fencing ability.
"The club also hosts the annual Highland Open, which attracts fencers from across the country."
Home to 28 fencers of varied age and ability, the club has gone from strength to strength in recent years as proven by the success of the annual Highland Open.
Club coach, Callum Sutherland, was also successful in the Men's Epee at the British Championships in London, finishing 19th in a competition where he beat the former champion.
The group has also partnered with Active Schools Moray to offer plastic fencing as a three-week taster session to every primary school in the region.
Over the last 12 months, coaches have delivered classes at Lhanbryde, New Elgin, Greenwards and Mosstowie schools.
Club member, and science teacher, Jon Goulding has also been running highly popular weekly plastic fencing classes for pupils at Buckie High School.