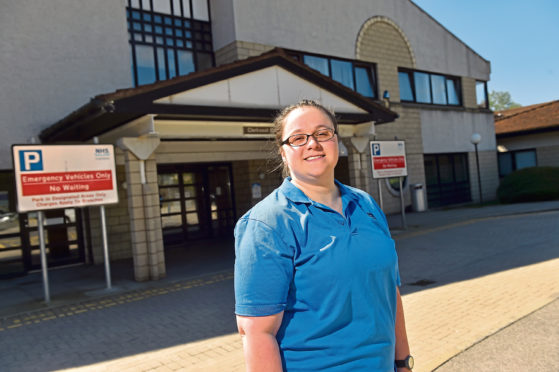 People across the north-east are making the most of the Scottish summer, cracking out the barbecue when the temperature rises above a balmy 10 degrees.
For staff nurse Tori Petrini, hardened Aberdonians are still proving peculiar after nine months in the Granite City.
Her confusion is perhaps forgivable, considering the fact that she hails from Melbourne in Australia.
Our current climate is not dissimilar from winter in Oz, where Tori had to make a four-hour round trip in the hope of seeing snow.
Cold weather aside, the UK has been one big adventure for Tori, who specialises in mental health at the Royal Cornhill Hospital.
She faced several gruelling exams to convert her nursing qualification to NHS Grampian standards.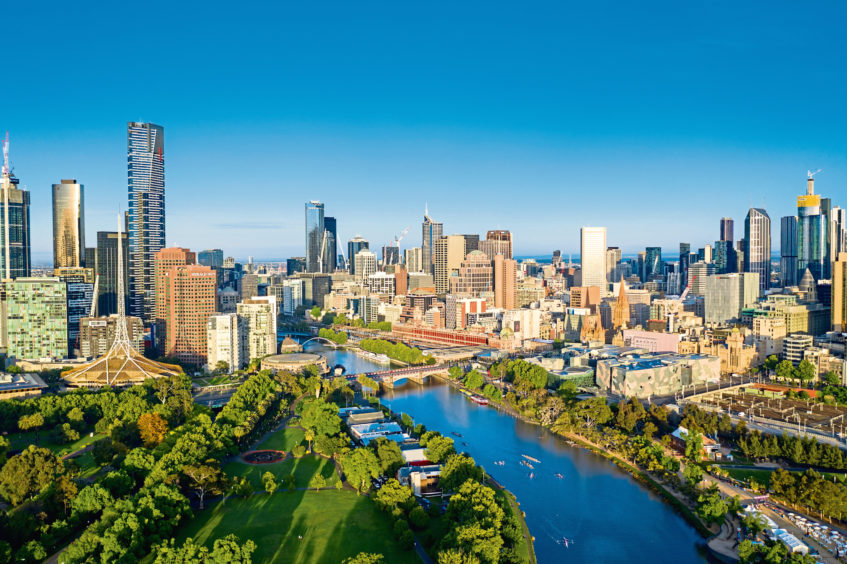 And she also arrived in Aberdeen without knowing a single person.
She is not alone in her bid to travel halfway across the world however, with 90 nurses and midwives recruited from Down Under in a bid to fill vacancies.
The initiative is a partnership between NHS Grampian and Western Australian health bosses, who have a huge surplus of newly qualified medics.
It has been running for two years and initially involved scouting for potential candidates, before an NHS Grampian nursing team spoke to more than 300 people who were interested in taking up posts.
The next group of nurses and midwives are due to arrive this month, and Tori is eager to help them settle in.
"My dad flew with me to Aberdeen and stayed with me for a week when I first arrived," said Tori.
"After he went back home it hit me that I was here on my own.
"My mum was pretty upset when I left as we're really close.
"My family are the first people to tell me to stick it out when I Skype home.
"This was a chance to work in my speciality of mental health, I decided to go for it almost immediately.
"I wanted to further my career and I also wanted to travel.
"It's much easier to travel around Europe from Aberdeen.
"I've been to Balmoral three times and got tickets for Wimbledon.
"I love it here, but I'll never get used to how cold it is."
Although Tori has a permanent contract, she is considering returning to Australia next November.
While Scotland is famed for its excellent hospitality and delicious food, our confectionary doesn't quite measure up to Oz standards.
"The chocolate is different here, everybody seems to love Dairy Milk but it's not for me," said Tori.
"We have a chocolate bar called a Tim Tam which is like a Penguin bar but better.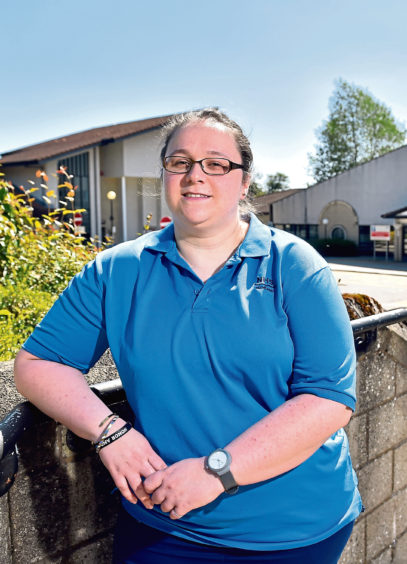 "There's Scotch Finger biscuits as well, I really miss them. Thankfully Coke Zero tastes the same in the UK."
Cravings aside, Tori's new role in a psychiatric hospital has been a huge success.
She believes there is more openness around mental health in the UK, and enjoys chatting to patients.
"Inevitably people hear my accent and ask me if I'm from Australia," she said.
"I sometimes struggle to understand people in return.
"I have to ask them to repeat things slowly. I like getting to know my patients and love hearing their stories.
"In Australia, there is more focus on getting the patients seen and sent home as quickly as possible. There is also a huge issue with drugs in Melbourne, which is linked to the mental health problems there.
"So it has a stigma attached to it, which isn't the case in the UK."
Tori was given support in finding accommodation and loves her new community in the Rosemount area of the city.
She lives alongside fellow Aussies and has recently enjoyed a visit from her parents.
"It seems that fellow staff members who are part of the initiative have gravitated to Rosemount," she said.
"It's nice to know people from back home, although I'm the only person from Melbourne.
"I have no regrets about coming to Aberdeen because it helped me to grow up. I had never lived by myself before.
"I also felt really proud when I passed my nursing and midwifery council exams.
"They are difficult because such a high level of detail is required.
"I've always felt very supported though, and the experience has been fantastic overall."