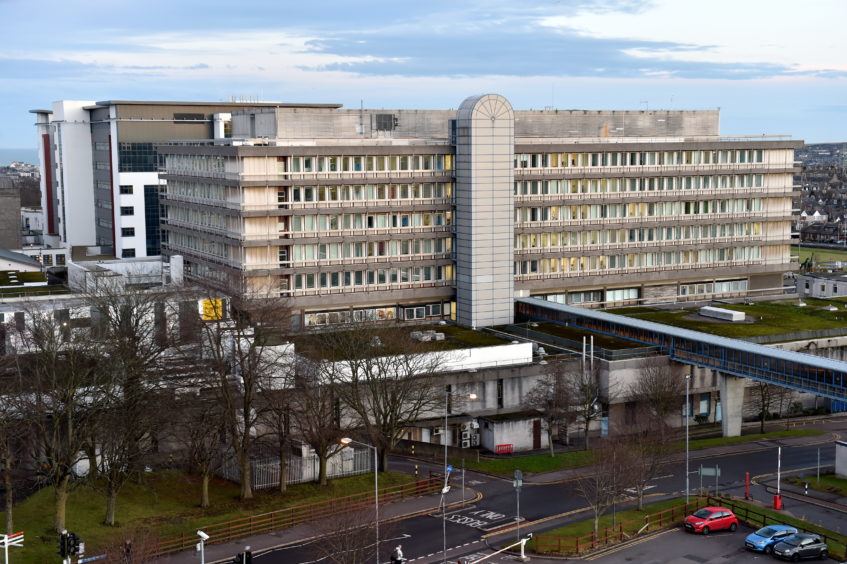 Councillors have been shown plans for a new facility designed to slash hospital waiting times in the north east.
Work on a multi-million-pound centre for NHS Grampian could start next year.
The proposed elective care centre could be built in the grounds of Aberdeen Royal Infirmary and NHS bosses hope the facility would provide a one-stop venue for respiratory, dermatology and urology patients. Training would also be provided.
Gerry Donald, a representative from the health board presented the plans and design to elected members at the Aberdeen City Council pre-application forum yesterday.
He said: "This is quite an exciting project for NHS Grampian.
"We want to open up the site to make it accessible for people and the public, which we've done already with the Foresterhill Health Centre."
The centre would be developed as part of a more than £55million package of proposed improvements to the board's estate.
Manju Patel, project director at NHS Grampian, said the elective care is designed to reduce pressures on medical staff and cut lengthy treatment waiting times.
Currently, outpatients at Aberdeen Royal Infirmary are waiting around 28 weeks for routine urology appointments.
She added: "It is hoped all the elective care centres will be built by December 2021.
"Construction could start around the August, September time if planning was to be approved."
The new facility will also include a green space that will encourage patients, staff and the public to visit.
Convener and councillor Marie Boulton said: "I think Aberdeen is very fortunate to have the resources of Aberdeen Royal Infirmary, particularly with it being the largest teaching hospital in Europe.
"It is exciting for us, as a city, to see plans like these coming to fruition. So, we all look forward to seeing the application move forward."