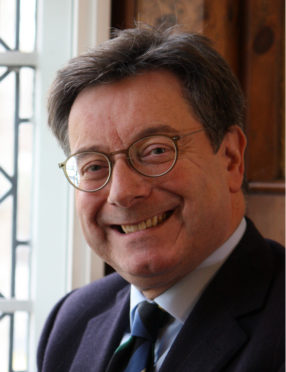 John McLeish still recalls being taken to see the film Waterloo at the old Capitol cinema in Aberdeen in the 1970s.
As a small boy, he was entranced by the many acts of gallantry of the combatants, who included the Gordon Highlanders in the thick of the battle against Napoleon.
And now, more than 40 years later in a move he admits he could "never have anticipated", Mr McLeish has become the new chief executive of the Gordon Highlanders Museum in the Granite City.
The Perth man has lived in the north-east for the last 16 years and has previous experience in the oil and gas sector and First Group.
He was previously the interim chief executive at Museums Galleries Scotland and is currently a director of the Braemar Highland Games visitor centre.
Mr McLeish has been in charge of the city's only five-star visitor attraction for the last fortnight – taking over from Bryan Snelling – but he has already met with the 150-plus volunteers to share his future plans, which include a major refit of the museum collection store and some intriguing events.
He said: "I used to come to Aberdeen for my holidays and being taken to Waterloo, which starred the likes of Rod Steiger, Orson Welles and Jack Hawkins, and I was fascinated by the history of that period, going back to the start of the 19th century.
"I later developed an interest in Highland dress, culture and piping and I'm the chairman of the Scottish Tartan Authority, so I think that early cinema experience made an impression on me.
"I never anticipated that, one day, I would be here at the museum, but I'm very excited about it and I really want to see it flourish in the future.
"The volunteers and staff do a fantastic job and they are a hugely important part of its success. Their enthusiasm shines out and it is infectious and they are heavily involved in the store refit which we've started and will continue through the winter.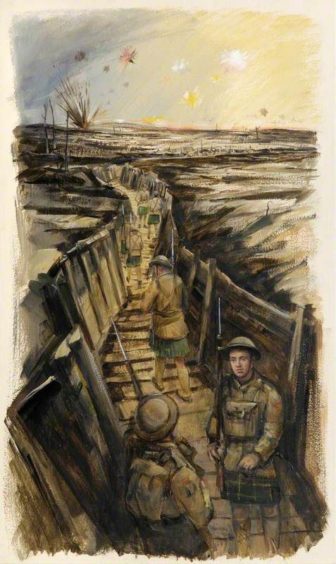 "We have already made plans for some events in 2020. We will be showing a range of paintings by (Aberdeen artist) Eric Auld early in the new year, because we have a large collection of his work and he is a cherished figure.
"We are also planning an exhibition that will focus on the stories behind many of the 5,000 plus medals we are lucky enough to hold in our collection.
"This will commence in the spring and we think there will be plenty of interest in that."​
Mr McLeish has no intention of making sweeping changes at the site, but he is determined to ensure it doesn't rest on its laurels.
He added: "I've been asked to look five-10 years ahead and figure out where we need to be and what we need to do.
"It's a bit like painting the old Forth Bridge. The work never stops."