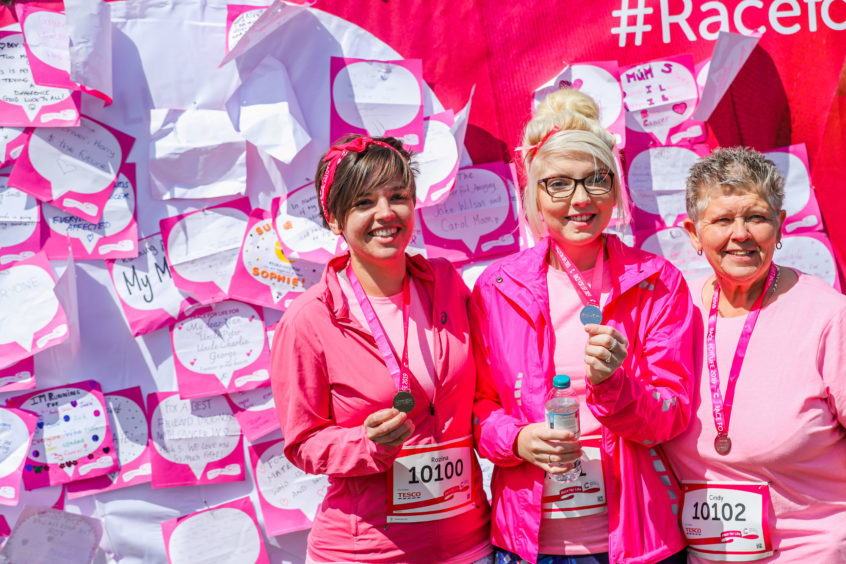 People in the north and north-east are being encouraged to pound the pavement for a leading cancer research charity.
Cancer Research UK's Race for Life returns in June with events in Aberdeen and Inverness as part of its effort to fight the devastating disease.
Money raised will help scientists find new ways to prevent, diagnose and treat the disease, helping save more lives.
Lisa Adams, Cancer Research UK's spokeswoman for Scotland, said: "This year our Race for Life events are open to everyone.
"We're sending a heartfelt message to anybody who's thought about signing-up in the past but for one reason or another hasn't got round to it.
"For some people, the Race for Life is literally a walk in the park. For others, it's a jog or a run.
"Although 'race' features in the name, our events are not competitive.
"Instead, 'the Race for Life' is about our doctors, nurses and scientists working as hard and fast as possible to help more people survive.
"This January, we're urging mums, dads, nans, grandpas, brothers, sisters, friends and work mates to show their support by joining the Race for Life.
"It's a perfect example of everyday people doing an extraordinary thing – uniting in a common cause to beat cancer."
The Inverness race will be held on June 10, with the Aberdeen race following on June 14.
To enter, visit raceforlife.org.