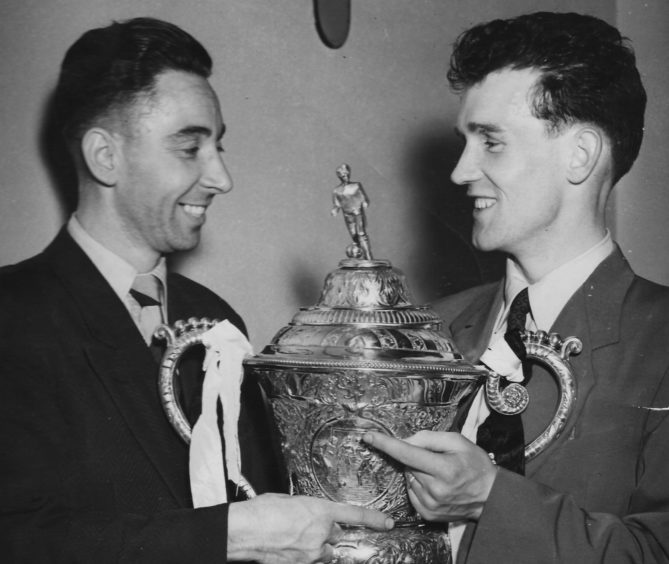 Sunnybank's 2-1 victory over Lochee Harp in the Scottish Junior Cup final at Hampden Park in 1954 is a memorable moment in north-east football lore.
Never before had a club from the region triumphed in the competition, but Billy Stephen and Billy Chalmers scored the decisive goals against their Dundee rivals.
And when the team travelled back to the Granite City, they were greeted by large crowds and given a civic reception by the council.
That was just one of the many notable moments in the life of Mr Stephen, who has died, aged 85.
Members of his extended family spoke yesterday of how he grew up in Torry and remembered vividly the bombings during the Second World War.
Mr Stephen had told them how a whole family simply disappeared in the next street after their home was devastated.
The youngster was a "serial truant, avoiding school so much that his sisters had to escort him there every day."
Eventually, despite impressing national scouts and being called up by Scottish Schoolboys, he was sternly told by his headmaster that he wouldn't be able to play for them unless he showed up for classes.
He soon signed for Sunnybank and was such a prolific goal scorer he attracted the attention of Rangers and Manchester United.
But he was happy to remain loyal to his roots and both excelled at junior level and on the Highland League circuit with Keith and Buckie Thistle.
However, the abiding achievement was that success in the Junior Cup, which was a much bigger prize in the 1950s and 1960s than it is today.
One of his three sons, Robert Stephen, said: "They beat Lochee Harp in front of 22,600 fans and my father scored the equaliser before Billy Chalmers hit the winner, bringing the Junior Cup to Aberdeen for the very first time.
"They returned home that evening on the mail train. My father told the story of a wide boy Glaswegian giving him some grief on the platform.
"Unfortunately for him, my father's eldest brother, who was a big guy, sent him on his way with a right upper cut. But, later on their arrival at Guild Street, a sizeable crowd gathered and it was a terrific achievement for everybody connected with Sunnybank."
After retiring from football, he became the landlord of the Copper Beech Bar in Garthdee where there was never any shortage of banter.
He also assumed the role of captain of the Seniors at Banchory Golf Club and proved remarkably prolific on the fairways, amassing nine holes in one.
His son added: "Right up until his death, my father was a popular and genial man of unselfish generosity.
"He was a huge family man and he was absolutely devoted to his wife, Dorothy, and cared for her through many years of dementia until he was no longer fit to look after her."
He is survived by his wife, his three sons, Michael, Robert and Bill, six grandchildren, and five great-grandchildren.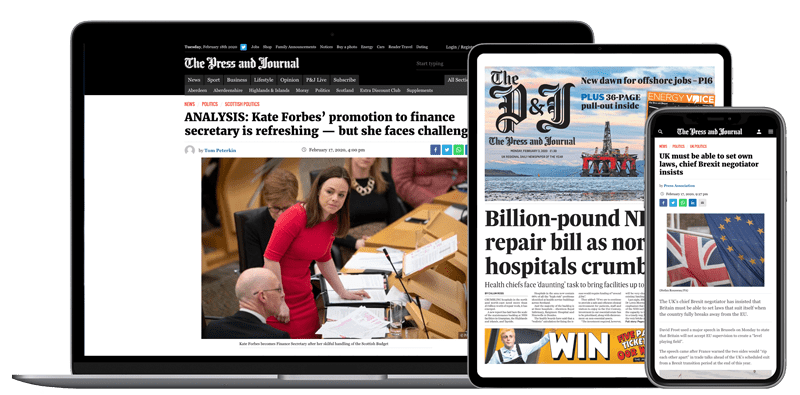 Help support quality local journalism … become a digital subscriber to The Press and Journal
For as little as £5.99 a month you can access all of our content, including Premium articles.
Subscribe