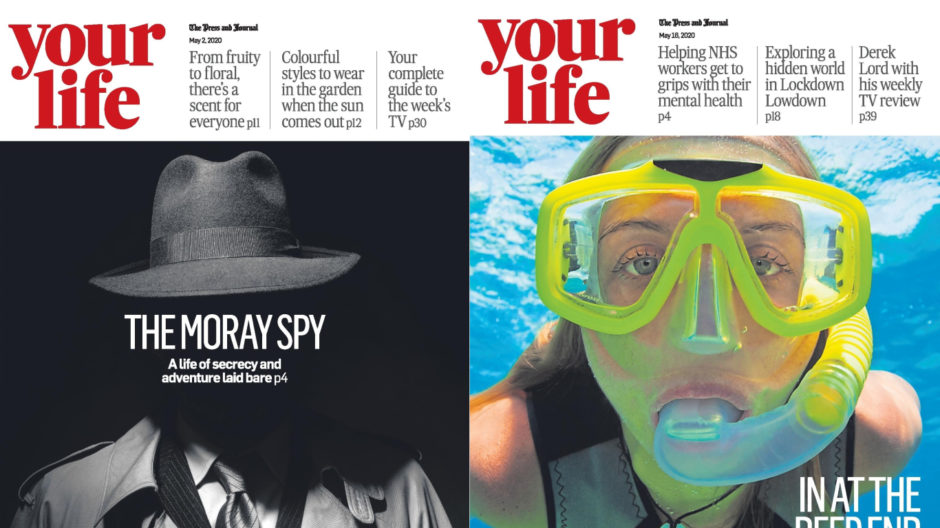 The Press and Journal's Your Life magazine has been shortlisted for the Regional Press Awards.
The weekly lifestyle magazine was announced as a finalist in the Supplement of the Year category yesterday, the day this year's awards ceremony was due to take place in London.
The event, which is held annually to celebrate the best of British regional and local newspaper journalism, had to be cancelled to the coronavirus crisis. However, the Society of Editors was determined to ensure the competition would still go ahead to reward the efforts of all those who had entered.
Your Life will face competition from a range of regional titles, including the Belfast Telegraph and the Yorkshire Post, in a category where judges are looking for outstanding content, design, use of photography and readability.
Also celebrating yesterday was Press and Journal designer Clarke Cooper, who is shortlisted in the Designer of the Year – Magazine/Supplement category.
Clarke was recognised for his creative efforts with the P&J's monthly Energy Voice magazine, which has undergone a redesign in recent times.
The P&J's sister title, The Courier, has been shortlisted for Daily Newspaper of the Year and Front Page of the Year, as well as the Digital Initiative category for its project Shaped by a River: Tales of the Tay.
The winners will be announced online on Friday, June 19. To find out more, visit www.societyofeditors.org/events/regional-press-awards-2019