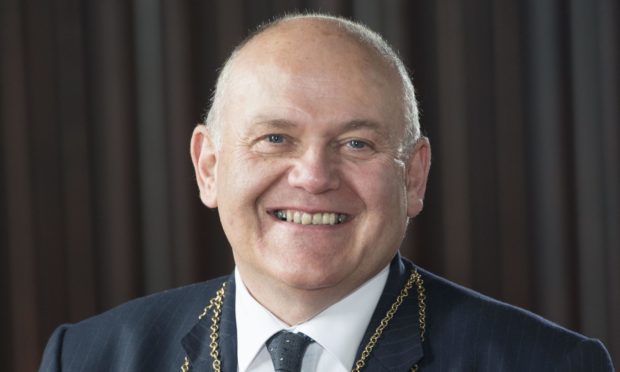 An additional 10 charities have been chosen to receive grants from a hardship fund set up by Aberdeen's Lord Provost to help see them through the pandemic.
The organisations will benefit from a combined £41,074 donation, it was announced yesterday.
Trustees met on Thursday to discuss and consider 20 applications, from which half were successful in the second round of funding.
Grants ranging from £150 to £10,000 will now be made to the 10 local registered charities that were chosen. Their identities will be revealed at a later date.
Money will go directly to helping vulnerable or at-risk groups of people, including those experiencing ill health or poverty.
A joint venture between the Lord Provost Barney Crokett and the Seven Incorporated Trades of Aberdeen, £161,596 was distributed to 24 charities across the city to help with their essential works in the first round of funding last month.
One of the charities to benefit was The Leanne Fund which supports individuals and families across the Highlands and Islands and Grampian living with cystic fibrosis.
Chrisetta Mitchell, the group's development manager, said: "This generous funding has been very important for our organisation and has made a significant impact on the number of young people with cystic fibrosis that we have been able to support."
Applicants are still being sought by the fund, and the closing date for groups to put themselves forwards is June 30.