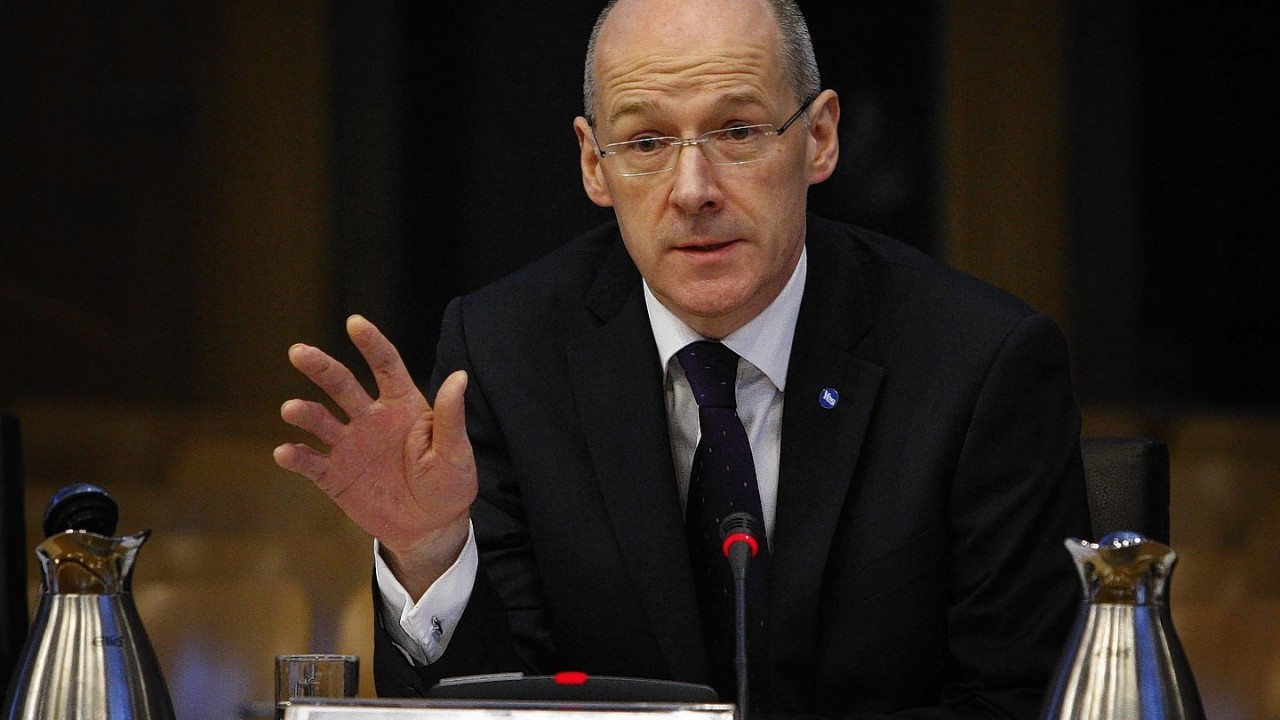 An independent Scotland would want a share of £1.3trillion of UK assets.
John Swinney made the claim as he released an extract from the Scottish Government's latest assessment of the economy and the future "opportunities" independence would bring due to be published today.
The Scottish finance secretary said negotiations with Westminster would include offsetting assets that could not be physically shared with Scotland such as overseas embassies and some defence equipment, against a share of the national debt.
The SNP administration estimates that offsetting £10billion of assets could save Scotland £400million in payments on UK debt a year.
The Scottish and the UK Governments have been exchanging blows in recent days since it emerged they are both due to publish their own economic assessments of independence today.
Mr Swinney said Scotland was a wealthy country, with GDP per person higher than France, Japan and the UK.
While the UK government may not like those figures, they show Scotland could thrive with independence, he said.
"Scotland will start life as an independent nation with access to our own wealth and a key stake in the £1.3trillion of assets built up by the UK and funded by Scottish taxpayers," Mr Swinney said.
"Everyone in Scotland has contributed to this £1.3trillion stockpile of UK assets and Scotland is entitled to a fair share, giving us an even stronger base to build on."
He added: "The UK Government is very keen to talk about the debt we have built up or to invent costs but rarely talks about the assets that have been accumulated and for which Scotland has paid.
"An independent Scotland will start life with a healthy budget and a strong economy that can only be made stronger by putting the tools we need to create wealth in the hands of the people of Scotland."