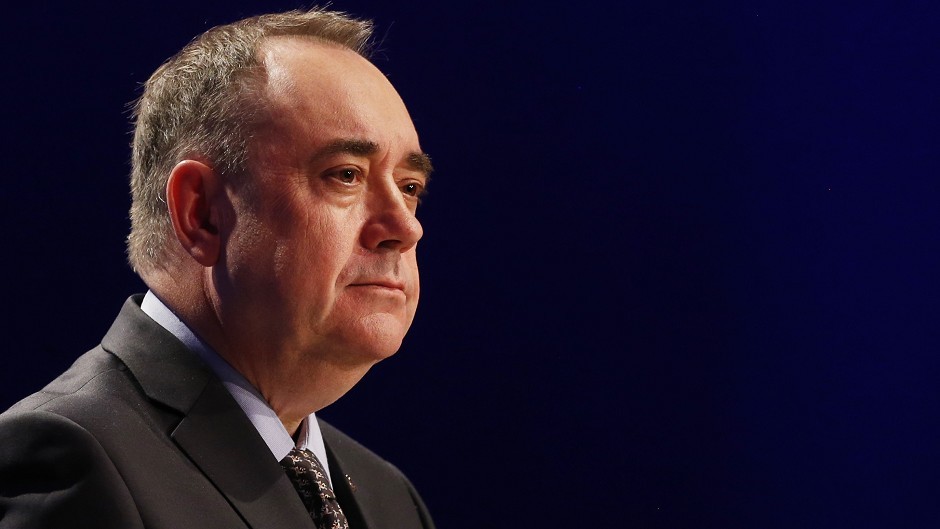 Alex Salmond has been accused of trying to "dupe" voters into backing independence by offering things he cannot deliver.
Labour leader Johann Lamont said every policy the first minister had put forward for a separate Scotland was uncosted including flagship pledges on childcare, pensions and welfare.
"If the symbol for the United Kingdom is the pound sign, the symbol for Alex Salmond's separate Scotland is crossed fingers," Ms Lamont said.
"Fingers crossed not in the hope that things might work out well, but fingers crossed in the hope that the people of Scotland will be daft enough to believe a word the first minister says."
Ms Lamont clashed with the first minister the day after the three main Scottish opposition leaders penned a letter asking Mr Salmond to lay out the costs of setting up an independent Scottish Government.
She said the economic think-tank the Institute of Fiscal Studies (IFS) had forecast that if Scotland's leaves the union, its deficit will be £1,000 higher per person.
"Why when the IFS says an independent Scotland couldn't afford what we have now does the first minister try to dupe the people of Scotland by offering things he knows he can't deliver?"
Mr Salmond replied it was Ms Lamont who said Scotland could not afford the social gains of devolution and set up a "cuts commission" to examine them.
He asked was she prepared to sacrifice free university tuition, free transport and personal care for the elderly.
On Wednesday, the Scottish Government pledged to take forward a number of recommendations made by an expert group on welfare in the event of a Yes vote, including increasing benefits in line with inflation and increasing payments to carers.
Ms Lamont branded them as "big cynical promises to those in greatest need and not a clue about how to pay for them".
Mr Salmond said: "I think people looking at the considerable advances that have been made by this government within the restricted budget and the austerity programme coming down from Labour and the Tories at Westminster, will see a track record of substantial success, which will give people confidence as we move forward.
"With independence and controlling our own finances, we will be able to do even more for the families of Scotland."