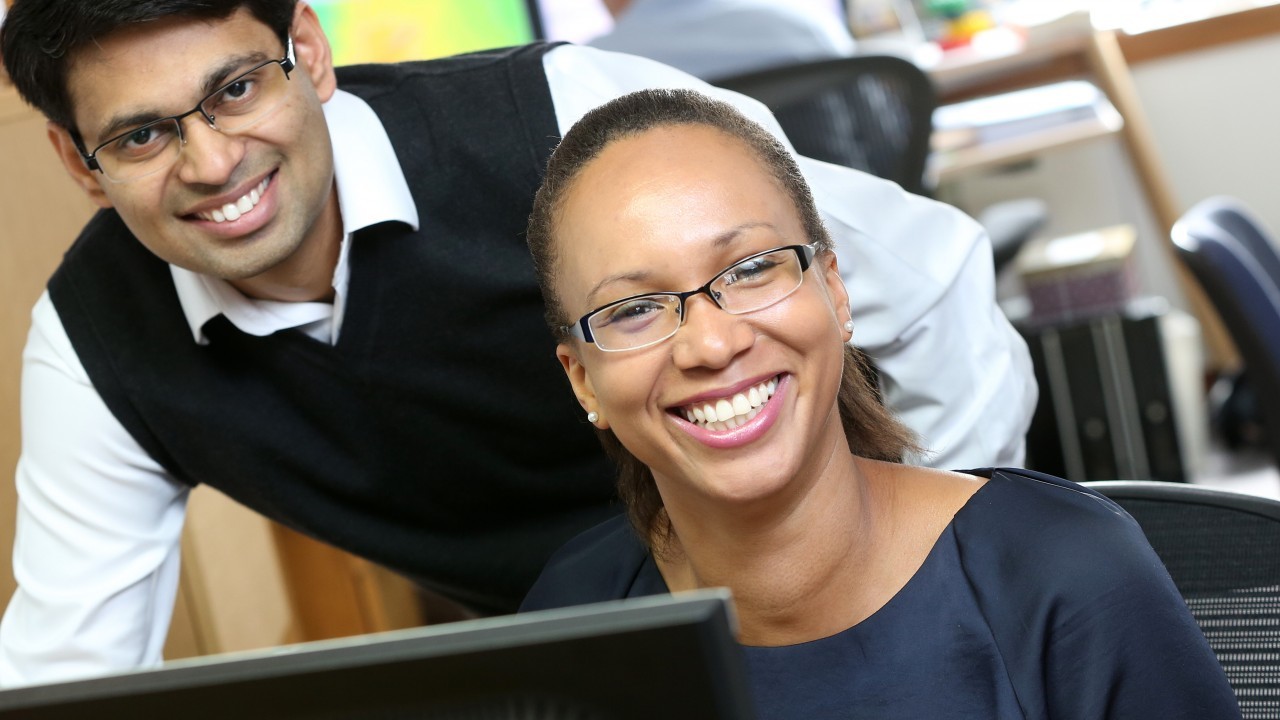 The oil and gas industry is constantly developing tactics and seeking strategies for addressing the sector's well-documented skills shortage.
However, while significant focus has been directed at converting employees from outside the energy arena – for example, from the military and construction industries – Aberdeen-headquartered CNR International (CNRI) believes that greater emphasis must be placed on maximising the potential within the sector and from its own skilled staff resource.
The oil and natural gas operator has introduced a comprehensive graduate recruitment scheme to ensure it cultivates raw talent, by passing on knowledge from experienced personnel to fresh recruits to the industry.
The two-to-three-year programme enables CNRI to not only attract rising stars but also, essentially, to develop the individuals into future leaders, with the initiative acting as a primary tool for the company in its aim of continuing to possess the skills needed to drive the business on to further growth.
The idea for the scheme was born a number of years ago, when CNRI recognised a requirement for a formal programme that would allow new recruits to flourish and progress in a structured fashion, and not in isolation from their respective disciplines.
One woman currently reaping the rewards from the scheme is Gillian Bates, who hails from the Caribbean island, The Republic of Trinidad and Tobago. Gillian joined the initiative in November after completing a Masters in Petroleum Engineering at Heriot-Watt University, having gained her initial degree, in Petroleum Engineering, at the University of Texas, in Austin.
Gillian says that she is benefiting hugely from the scheme, which is packed with technical workshops and mentoring sessions.
She said: "The graduate recruitment scheme is a dream come true for me. I am learning so much and growing professionally each and every day. One particularly beneficial element of the initiative has been having access to my mentor, senior exploitation engineer Rahul Puranik.
"Many who start out in the industry are thrown in at the deep end with little or no support. Unfortunately, they often flounder and their growth is stunted. However, I work directly alongside Rahul, who is extremely well experienced – with unrivalled technical expertise – so I can tap into his knowledge on a daily basis. I am never just left on my own and feel in a much stronger position knowing I have the constant backing of Rahul and CNRI."
Gillian's current workscopes are concentrated on CNRI's offshore African assets. These are uniquely managed from the company's Aberdeen headquarters, from where it manages all of its international core areas, which comprise the UK sector of the North Sea and exploration and production assets offshore Cote d'Ivoire, Gabon and South Africa.
CNRI's human resources manager, Alison Critten, who has more than 20 years' experience within the sector, added: "An essential element for widening the oil and gas talent pool is undoubtedly the passing on of knowledge – from more experienced personnel to younger staff – and that, in essence, is the very heart of our scheme. We utilise our existing expertise to enhance the skill sets of new staff and help them fulfil their promise.
"That's why we introduced our graduate recruitment programme – to ensure we have a constant feed of fresh skills, knowledge and enthusiasm coming through. This allows us to spot those who shine and give them the support they need to flourish."