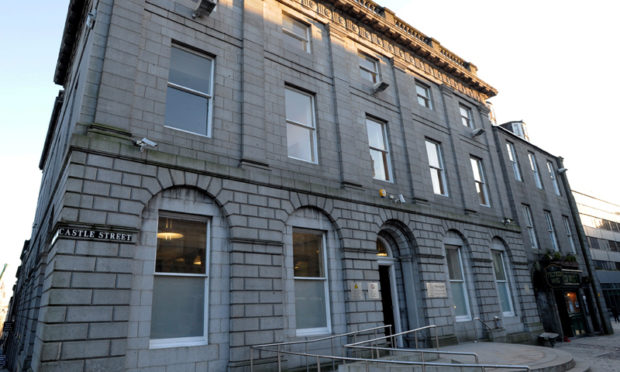 A priest has gone on trial accused of committing a string of sexual offences against children more than 50 years ago.
Father John Angus MacDonald is alleged to have carried out a campaign of abuse against a girl and a boy when he was just a teenager himself.
The 69-year-old denies raping the girl and using lewd, indecent and libidinous practices towards the boy at various locations in the Western Isles during the 1950s and 1960s.
Giving evidence during the first day of his trial at Aberdeen High Court, his now-65-year-old accuser told the court she had blocked out the memories of the repeated abuse until 1988.
She said at that point, during a period when she was taking meditation, everything came flooding back to her like "watching a film unfold".
"It was like remembering everything all at once, then it took me time to process the memories," she said.
"I did not take notes, but immediately I realised it was the fact that I have been sexually abused for several years over my childhood by John Angus.
"I could see where, I could see what happened and what had been done to me and my immediate response was absolute total horror. I was horrified.
"The recollection just came back like a film script and that was it. Other things took a while to process. It is a bit difficult because it takes you a lifetime to process the information of childhood sexual abuse."
The woman said the abuse started when she was aged about four and lasted until she was nine-and-a-half.
She said at that time MacDonald, whose address was given in court papers as Ard Tullaich, Ardeonaig, Killin, left the Hebrides to go to Aberdeen to study at Blairs College before becoming a priest.
The woman said the abuse would take place in a hut which was out of sight of any adults.
She said as well as MacDonald another young boy, who was older than her, would also be involved in sexually assaulting and raping her.
"It was always in the hut on a wet Saturday," she said.
"For as long as I can remember he (MacDonald) was always going to be a priest and one of his favourite games was doing mass.
"The boys would be alter boys and I had to be the congregation. The first time I remember being handled they insisted on playing at being at a funeral service and I had to be the corpse. This was not sexual but I was physically being handled.
"I was being arranged, with my hands placed over my body, and I was slapped because I started laughing, and corpses don't laugh."
Advocate depute David Taylor, prosecuting, asked the woman if there was ever a point where the games changed to become sexual.
She said: "They changed from playing mass to playing doctors and very quickly these games became fairly invasive.
"It was a part of my life before I went to school."
She said this game would involve her pretending to be the patient while the two boys would "examine" her.
She said the routine would be extensive and would involve the boys undressing her and touching her intimately.
The court heard the abuse she suffered was "completely opportunistic" and would normally occur when they were playing.
Describing the last time she remember being raped by MacDonald she said: "He was standing there with his trousers round his ankles and I just acted like a well trained dog.
"I just lay there, I did not want to see his face so I was looking at the pattern on the bed cover. I could still draw that pattern today."
The woman said that despite the repeated abuse she maintained contact with MacDonald over the years. She said he even baptised her children and carried out her wedding ceremony.
She claimed the contact continued as she had trained herself to block out the abuse and could not remember any of it until 1988.
The woman said when she initially reported the incident to the police they told her there was nothing they could do and asked her "do you really want to take on the Catholic Church?".
The court heard MacDonald, who also taught at Blairs College, was a priest at Daliburgh on South Uist before moving to St Mary's Church in Fort William.
The trial, before Judge Morris, continues.