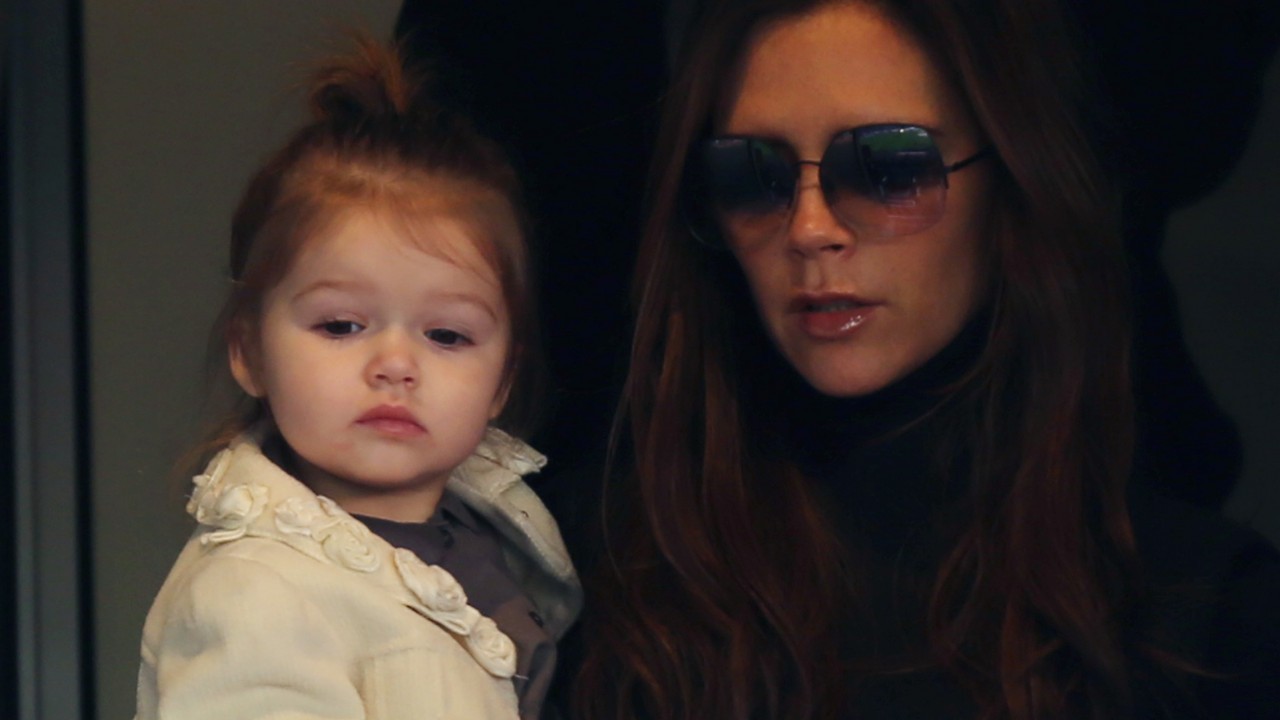 Today's children are more fashion-obsessed than ever, so we're told. Lisa Salmon looks at what's fuelling a clothing trend dubbed the Harper Beckham effect
The majority of UK parents believe their children are more fashion-conscious than ever before, according to new research.
But is it the kids that are slaves to fashion, or their often celebrity-obsessed parents?
A survey by the fashion and lifestyle brand Paul Frank found that 64% of parents think children today are more fashion conscious than in previous years, with 60% saying kids get their fashion sense from friends, as opposed to just 12% who believe they get it from their parents.
But a study by Cotton USA found that nearly half of UK parents (49%) admitted celebrity culture and mini-fashion icons like Suri Cruise and Harper Beckham influenced how they dressed their children, prompting the trend to be known as the 'Harper Beckham effect'.
But Maryline Price, head of brand at the online children's fashion site Alex and Alexa, says: "Celebrity children are definitely fuelling interest in children's fashion, although I don't think it's the children themselves who are looking at the celebrity children, it's their parents who look at them and want to dress their kids the same."
While Alex and Alexa caters for children up to the age of 14, the bulk of their business is in the two to four-year-old age group, and there's even a huge celebrity influence on demand for clothes for children of this age.
And it's not just little girls that are being dressed like celebrity children.
"Don't underestimate the effect Prince George has had – he's more high-profile and global than Harper Beckham," says Maryline.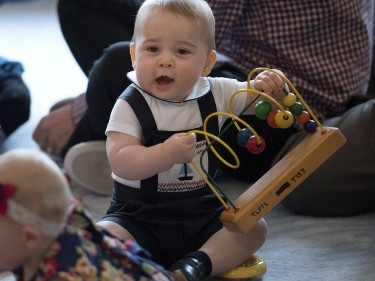 "When he was christened, for example, we saw so much more interest in the christening items. There's a fascination with him, and also with going back to more traditional, quality children's fashion."
Indeed, when the little Prince wore some £77 navy smocked dungarees with a sailboat design on the front, by luxury children's brand Rachel Riley, in New Zealand in April, the cute outfit immediately sold out.
Maryline points out that sporting events, such as the football World Cup and Wimbledon, can spark children's fashion crazes, and a famous designer like Stella McCartney teaming up with the film star Angelina Jolie to produce a clothing line for the Disney film Maleficent is also a winning combination for kids and their parents.
"Brands like Stella McCartney Kids are expensive, but not outrageously so, and they're still accessible," she says.
"So when Harper Beckham's photographed wearing a Stella McCartney dress, there's huge interest and lots of traffic on our website looking for the dress."
Maryline thinks children are aware of celebrities and the way they dress from at least the age of four, and research by Asda's clothing and home line George has found that, from birth to the age of one, it's obviously parents who choose how to dress their children, but from three to 10 years it starts to be 50/50, with favourite licensed characters being a key driver for clothes choices.
After the age of 11, peers have the most influence, followed by music, fashion, and favourite celebrities.
But Fiona Lambert, vice president of George, says: "I don't think children are influenced by other celeb children – I think some parents are. "Girls and boys are wearing mini-me's of key fashion trends."
For girls, she says the current fashion is for playsuits and jumpsuits, tribal pants and neon colours with bleached denim. In the autumn and winter, faux furs and a woodland influence will be all the rage, she predicts.
Boys are currently wearing skinny jeans, band T-shirts, and rolled-sleeve shirts.