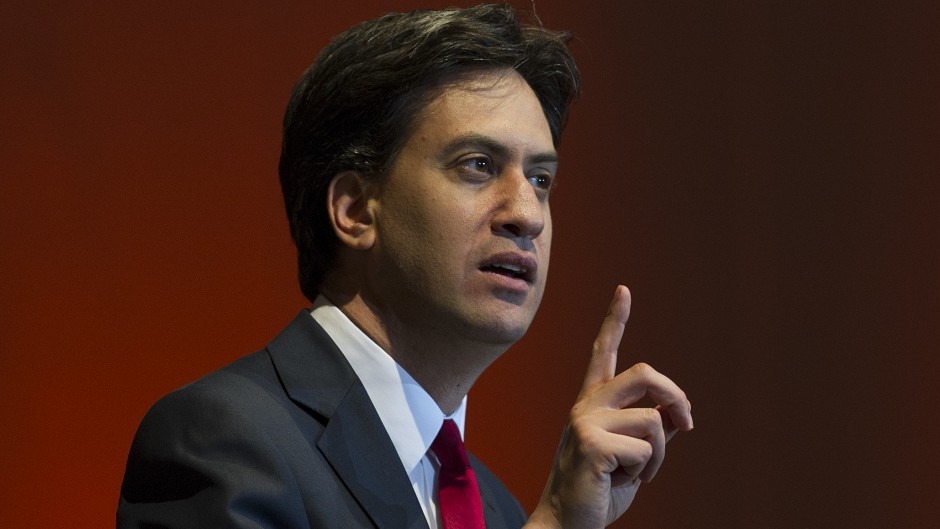 Labour leader Ed Milband has welcomed a Press and Journal poll which showed 68% of north-east business leaders are opposed to independence.
He said they made the "right choice" after hearing arguments put forward by Chief Secretary to the Treasury Danny Alexander and Finance Secretary John Swinney at an event in Aberdeen last week.
Around 150 people took part in the poll, which showed support for independence was 16% with a further 15% of voters saying they were undecided.
Asked what he made of the result, Mr Miliband said: "They made the right choice.
"With all the challenges we face internationally from globalisation and the world coming together, I do believe that erecting borders is not good for business and not good for workers."
Mr Miliband, who hopes to be Britain's next prime minister, said he had no plans to change the Barnett formula which determines Scotland's budget in the event of a "no" vote.
But he warned that a Labour UK Government would have to consider erecting border controls between Scotland and England if this country became independent.
"It is certainly the case we would have to look at the issue of a border if we have markedly different immigration policies, it totally stands to reason," he added.
Earlier this week the SNP seized on a Survation opinion poll which found 54% of people supported independence when faced with the prospect of the Conservatives being re-elected to Westminster next year.
But Mr Miliband said: "The SNP may be banking on a Tory recovery but I am determined and confident that this is our election to win."
He said Labour would guarantee young people who had been out of work for more than 12 months a job paying at least the minimum wage.
Mr Miliband, who was speaking in Edinburgh, also vowed to raise the minimum wage by "more than average earnings", ban "exploitative" zero-hours contracts and bring back the 50p rate of income tax for top earners.
But SNP MSP Stewart Maxwell claimed the Labour leader was "scaremongering" over border controls and said Scotland "could not afford the risk" of another Tory government.
"With a 'yes' vote, we have the opportunity to become a fairer country, closing the gap between rich and poor which grew under Labour," he said.