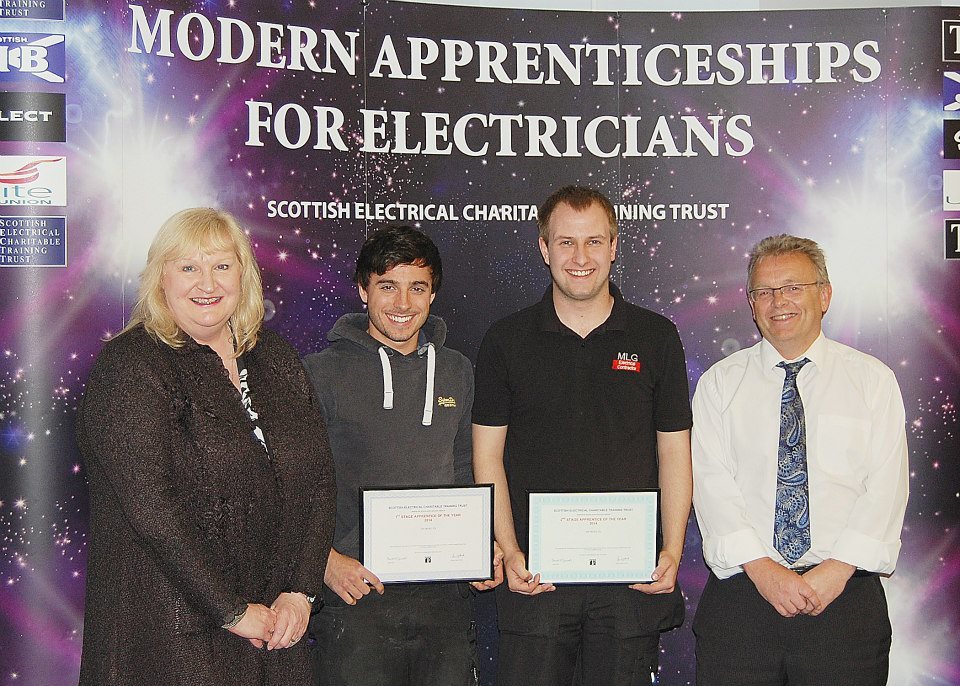 Two local apprentices who are students of the North Highland College UHI have won both First and Second Year Apprentice of the Year awards for the North of Scotland.
This is the first time in the history of the Scottish Electrical Charitable Training Trust (SECTT) competition that a single college has won both of these categories.
Graeme Gray, 22, an apprentice for G Anderson Electrical Ltd, was the Stage One winner while 20-year-old Murray Mackintosh, an apprentice with MLG Electrical Contractor was the Stage Two winner of the prestigious competition.
Both lads will now go on to compete for the overall SECTT Apprentice of the Year for Scotland.
Michael Wilson, manager of MLG Electrical, said: I am proud of what Murray has achieved over such a short space of time. He is a hard worker and deserved the recognition this award has given him. I hope he will continue to keep up the hard work and he will have a promising career ahead of him.
"Credit must go to the boys' lecturer – all the students speak highly of him and the team at North Highland College UHI. It proves how well the local College is doing to get our apprentices up to that level."
The three-year course combines online study and practical work and is fully backed by the Scottish Electrical Charitable Training Trust and is designed for apprentices to attend on a block release basis, allowing candidates to gain a broad-based experience in electrical installation.