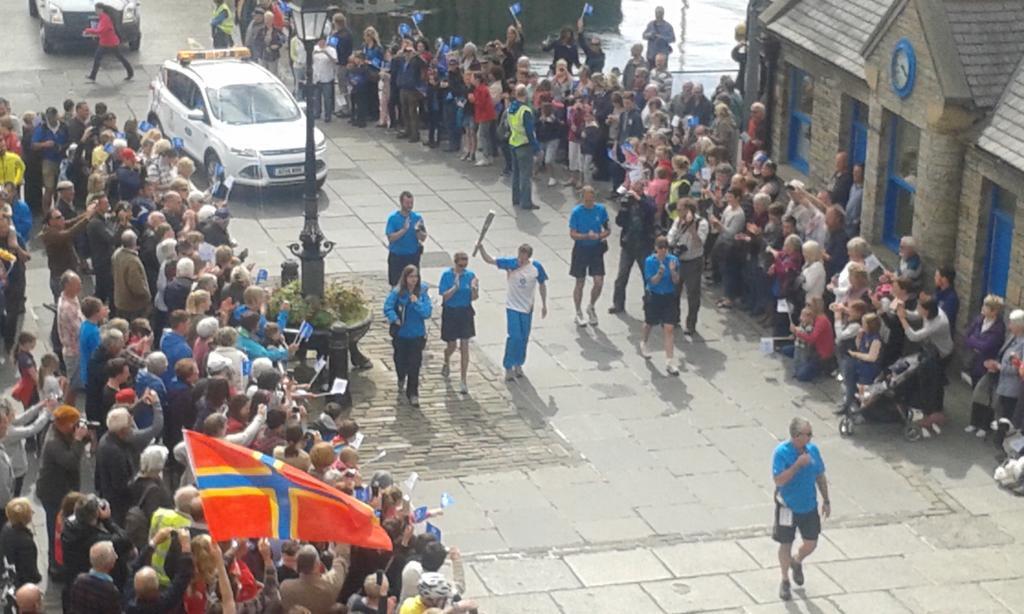 Orkney welcomed the Queen's Baton Relay yesterday as the tour visited a number of the iconic spots on the islands.
Having already been to Shetland, Orkney is the furthest north point the baton will visit before it starts to make its way southwards towards the Commonwealth Games opening ceremony – now less than two weeks away.
More than 70 people carried the baton yesterday after it arrived on the islands by ferry in Stromness.
Even that journey turned into a party as Kirkwall City Pipe Band performed at the stern of the ferry, while the West Mainland Strathspey and Reel Society performed traditional Orcadian tunes inside.
The streets of Stromness were packed with spectators as Bobby Oag, a gold medalist in triathlon in the International Island Games, was the first baton bearer of the day.
After Stromness the procession visited the famous standing stones of the Ring of Brodgar where ranger Keith Brown was given the honour of carrying the baton.
Continuing the historic theme, the Neolithic village of Skara Brae was the next stop, before the baton hit the road after a trip through nearby Dounby and Finstown.
Dounby hosted their own version of the Commonwealth Games with a day of potted sports and a tug of war.
The relay then went back onto the sea with the steady hands of the Kirkwall Lifeboat crew being tasked with transporting the precious baton to the Orkney capital.
The baton visited the iconic St Magnus Cathedral, the most northerly in Britain, on its route around the town, which like so many other locations on the route was packed with crowds welcoming the far travelled symbol on its way.
The long day ended with an evening celebration concert at the Pickaquoy Centre in Kirkwall at 6.30pm with the baton the guest of honour.
Local and visiting performers entertained the audience, with extra tickets having to be laid on during yesterday to meet demand.
The baton will start off early again on Orkney today at 6.15am in Holm, before heading to the ferry terminal at St Margaret's Hope to return to the mainland for its journey through the Highlands.