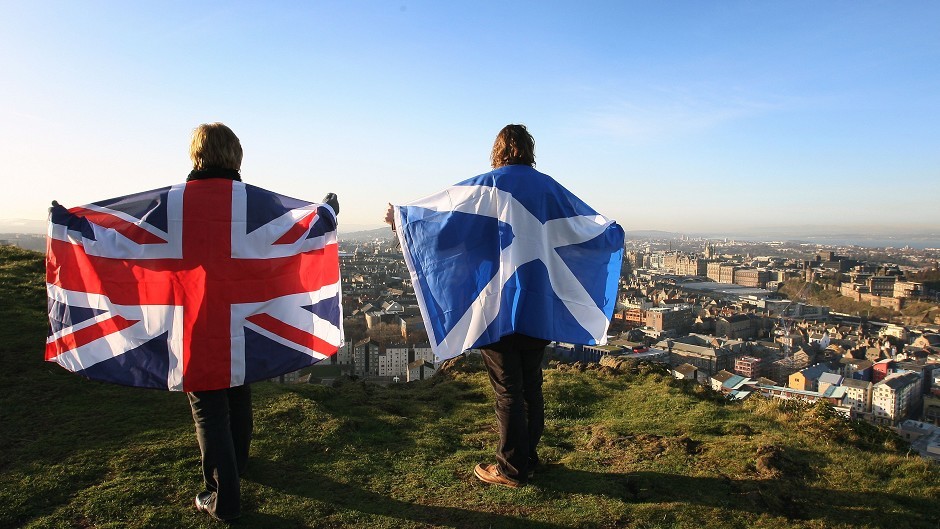 A new poll has shown that nearly three quarters of Scots living in the United States would reject independence if they had a vote.
A study carried out by a group called Friends of Scotland, co-founded in 2001 by independence supporter Sir Sean Connery, showed that 74% of those surveyed would vote "no" and 26% "yes".
It showed that if the country votes "yes" on September 18 then 66% of respondents would prefer to retain their British passports but 62% said they did not think independence would have a negative impact on Scotland's relationship with the USA.
Friends of Scotland sent out a questionnaire to more than 300 native-born Scots living and working in the USA and the response rate was greater than 70%.
Those who took part live in states across the USA and work in fields including medicine, law, entertainment, television and media, business and finance.
A total of 100% of respondents said they were proud to be Scottish but 84% said they did not believe sufficient thought had been given to an independent Scotland's international representation through embassies and consulates.
A total of 94% of the respondents believe that there is commercial value in Scotland remaining part of the UK given the USA is the biggest international market for Scottish tourism.
The survey showed that 86% of respondents think the Scottish Government should push for more powers for Holyrood if people rejected independence.
Only 37% of people said they thought the Scottish Government had a strong understanding of the real costs of ending the union and 69% said they did not think the assessment of its eligibility of becoming a new EU state was accurate.
A total of 89% of respondents said they believed Scotland was better protected as part of the UK and Nato.
And 88% said they did not think the Scottish Government had a credible plan for a currency in an independent country.
A total of 69% of people said they did not think the SNP would have the credibility or ability to reunite the country if people rejected independence.
Campaigners fighting to keep Scotland within the UK welcomed the opinion poll.
A spokesman for Better Together said it was clear the "overwhelming majority" off people questioned believed Scotland gets the best of both worlds – its own parliament within a strong UK.
"It is interesting to note that Scots living in the United States share the views of President Obama that in the case of the United Kingdom 'if it ain't broke don't fix it," he added.
"Ex-pat Scots employed in a variety of professions across the US are clearly saying 'No Thanks' to separation."
Pro-independence campaigners highlighted responses that highlighted positive aspects to leaving the UK.
A spokesman for Yes Scotland said: "Importantly the respondents to this survey highlight that 62% believe that Scotland's strong relationship with the United States will endure after a 'yes' vote and that Scotland will come together after the referendum.
"Large numbers of the respondents also want more powers for the Scottish Parliament.
"But as the referendum debate has developed, more and more people in Scotland have come to realise that the only way to achieve a meaningful package of powers to grow the economy and build a fairer society is to vote 'yes' in September."
The spokesman said people in Scotland were comfortable with many identities be they Italian, Polish, American, British, English, Irish, Indian and Pakistani.
"Everyone is entitled to their view but the referendum is about who is best to take decisions on Scotland's future and we believe that is the people who live and work here," he added.
"It is certainly not a Tory government at Westminster that continues to impose economically damaging policies in Scotland."