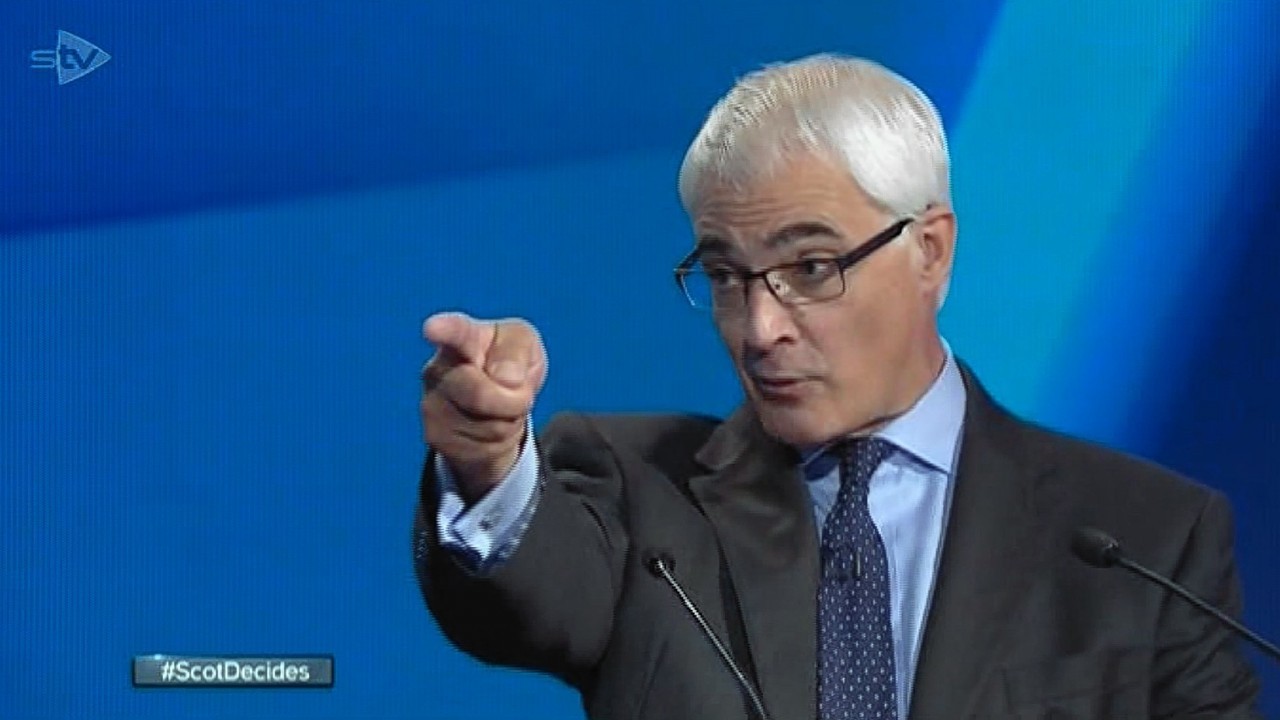 A snap poll of people watching a historic debate about Scotland's future suggested Alistair Darling came out on top.
The ICM survey named the Labour MP the winner with 56% compared to 44% support for First Minister Alex Salmond.
The SNP leader was booed by the audience when he repeatedly refused to reveal what his currency plan B was.
And Mr Darling was jeered after he declined to expand on what further powers Holyrood would be given in the event of a "no" vote and whether Scotland could be a successful independent country.
Better Together campaign director Blair McDougall said: "The debate will prove to be a huge, possibly decisive, moment in the referendum campaign.
"The first minister's failure to offer basic answers was there for all to see.
"The nationalists had arrogantly said this would be Salmond's "Bannockburn" – it may yet turn out to have been his Waterloo."
But Yes Scotland Chief Executive Blair Jenkins claimed the first minister put forward a "positive, optimistic and visionary case against another dose of negativity and scaremongering from Mr Darling".
"What Mr Darling presented was the No campaign's bankrupt vision for the future of Scotland," added Mr Jenkins.
"He not only failed to make a positive case for a no vote – he didn't even try."