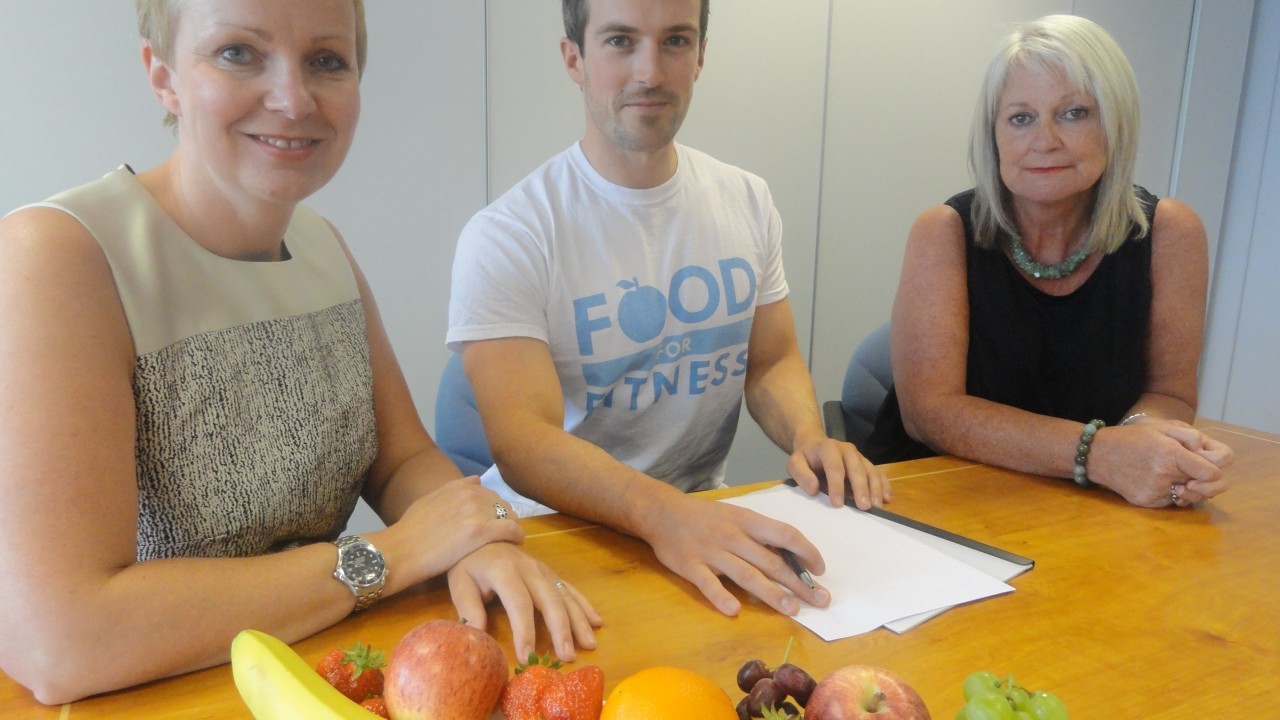 Scotland has been a champion of fitness and wellbeing over the past couple of weeks.
Images of elite athletes competing at the Glasgow 2014 Commonwealth Games have been beamed to audiences around the globe.
Scotland as a nation is not a picture of health, though. Two-thirds of the population are overweight or obese, according statistics from the Scottish Health Survey.
In addition to the potential health implications for people, there is a negative financial impact not only for the NHS but also for the economy.
Each year, ill-health in the working-age population has been estimated to cost the British purse £100billion a year in lost productivity, lost tax and increased health-and-welfare costs, according to the Scottish Government.
It is perhaps not surprising that a number of companies have taken action to support their employees live a healthy lifestyle and incorporate fitness into their routine.
Next week, leading law firm Ledingham Chalmers will roll out a new health-and-fitness initiative.
The company with offices in Aberdeen, Inverness, Stirling and Edinburgh, has enlisted the services of sports and nutrition consultancy Food For Fitness in a bid to ensure its 160-strong team is well-informed about how to stay healthy.
Lawyers and support staff will benefit from a series of bespoke seminars and presentations aimed at helping them make healthy lifestyle choices.
Head of human resources at Ledingham Chalmers, Wendy Anderson, has been the driving force behind the venture, which has been tailored specifically to meet the needs of the legal profession and their support staff.
"The concept has been very positively received," she said. "I have been pleasantly surprised at how people have responded and we have a good mix of people of all ages set to take part in the sessions."
The Fit for Purpose programme will include sessions on healthy eating on the go and quick and gym-free fitness plans. More active staff who take part in activities such as competitive running or cycling will also benefit from a session dedicated to nutrition for team and individual events.
Ledingham Chalmers chairman Jennifer Young said: "No one is suggesting we all have to go for a five-mile run in our lunch hour – but there will be guidance about how to build more activity into our daily lives for anyone who is interested.
"It is preventative strategy for avoiding most of the major illnesses and there's also a feel-good factor too.
"Our employees are the lifeblood of our company and we want to make sure they are healthy and happy. Providing support and resources for their wellbeing is an important and an easy decision to make.
"It makes good business sense to ensure we are a healthy team who feel positive about ourselves both in and out of the office."
Food for Fitness director Scott Baptie said research into workplace wellness programmes by PricewaterhouseCoopers shows tangible benefits, with increased productivity and employee satisfaction.
He said: "Case studies with companies who had used services like ours had a 50% reduction in accidents and injuries. They also had a 20% to 25% decrease in staff turnover and absenteeism was 30% lower."
During the programme, lawyers and support staff will be encouraged to make small changes to their lifestyle to help them improve their nutrition and fitness levels.
Mr Baptie said: "It's about finding the right balance between exercise, diet and workload."